Did you know that hot chicks can be nerds and gamers too?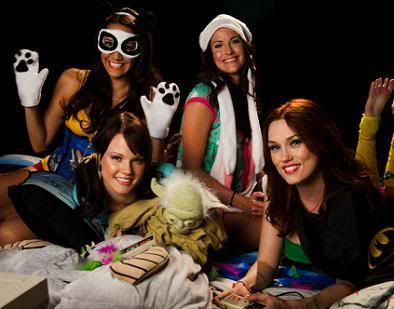 It's true and the four ladies behind

Team Unicorn

(young Victor Crowley herself, Rileah Vanderbilt included!) have set out to prove that while it may seem like such women are as elusive as a horned horse, they do exist. They hit the scene with the recent mega YouTube hit Geek and Gamer Girls and now the sexy quartet is back with a new short, a faux instructional video for surviving the holidays during a zombie apocalypse. Check out 'A Very Zombie Holiday' and remember, ammunition makes a great stocking stuffer!