Quickly becoming one of the leading names in kickass horror t-shirts, online horror shop

House of Mysterious Secrets

has just released a brand new exclusive t-shirt design, showing that they celebrate Halloween all year long, even days before Christmas. Check out their new Trick 'r Treat inspired design below!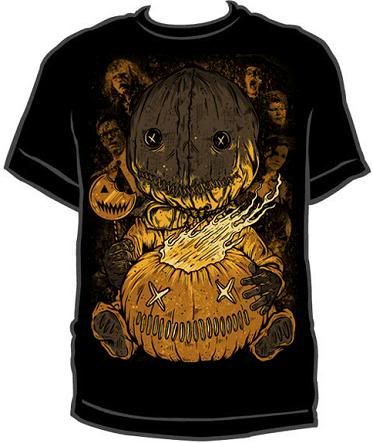 The shirt is $17.99 and is available now!

If you think

House of Mysterious Secrets

has no love for Christmas, think again! Be sure to check out their beautiful Black Christmas exclusive t-shirt, which they ironically released back around Halloween!