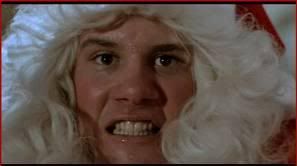 Sitting down the other night to have a few too many Mad Elf Ale's and enjoy my annual viewing of my favorite Christmas horror flick,

Silent Night, Deadly Night

, a question popped up in my curious little head, a question that seems to pop up each and every year around this time ; "What the hell ever happened to the dude who played Billy in the flick, the axe wielding maniacal Santa Claus?!". I knew if I ever wanted this question answered i'd have to make a blog post about it, as that'd be just about the only way my lazy ass would actually put some hardcore research into the subject. And so I ended up extensively conducting that research this past weekend. What I found was pretty surprising ...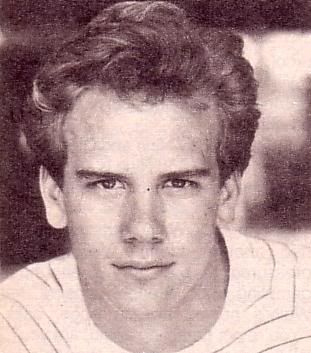 Born March 8th, 1962, Robert Brian Wilson made his film debut in his early twenties with

Silent Night, Deadly Night

, which still remains the only big screen film he ever appeared in. After

Silent Night

, Wilson continued acting until 1992, appearing in small one shot roles in television shows such as

Knots Landing

,

Dynasty

and

Perfect Strangers

. He also had a recurring nine episode role in the ironically named

Santa Barbara

, as an integral character in the show's storyline who is murdered in episode one and then comes back repeatedly to haunt the other characters throughout the series.



After wrapping his final role on a 1992 episode of

Jake and the Fatman

, Wilson quit acting, got married, had three children, become a devout Christian and is now apparently the head of a Fortune 500 company. According to a post on his IMDb message board that was made by a man who claims to be a friend of a friend of Wilson's, the 48 year old has no desire to ever act again and considers the acting business to be a sleazy one, thereby dashing my hopes of ever meeting him at a future horror convention. Sigh.

From a killer Santa in a low budget horror flick that garnered mass parental outrage to a wealthy Christian with a wife and a handful of kids - ya gotta love America!

If anyone has any further information about Robert Brian Wilson, please contact me at

MORTIS45@AOL.COM

. Any information that leads to the highly unlikely possibility of scoring an interview with him will be rewarded handsomely.