1) In a huge move in terms of mainstream acceptance of horror, the Library of Congress this week added The Exorcist to their National Film Registry, established to preserve historically significant films. Pazuzu and friends now join the illustrious ranks of classics like Gone With The Wind and Casablanca. I think we can all drink to that!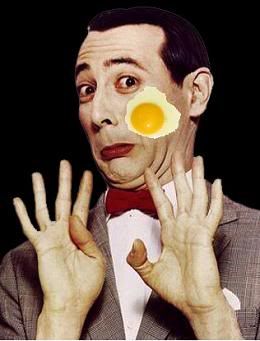 2) Goths the world over rejoiced when Pee Wee Herman himself, Paul Reubens, mentioned in an interview that Tim Burton was working on a sequel to Nightmare Before Christmas. Later in the week the producer of Tim Burton Productions debunked this news, though I can't help but wonder if Reubens leaked something he wasn't supposed to leak, forcing the producer to go on damage control. Either way, Pee Wee's sure to be wiping a little egg off his face and this is one project i'm sure will see the light of day somewhere down the road.
3) Out of the UK came a leaked partial trailer for John Carpenter's next flick, The Ward, about a girl who finds herself locked in a psych ward, having no idea why she's there and experiencing some pretty unusual shit. Check it out above!
4) Speaking of leaks, the unfinished video for Kanye West's Monster leaked this week, a heavily horror inspired video that has been causing a shitstorm of controversy. Whether you're into Kanye's music or not, this is one all horror fans should check out. See what all the buzz is about above!
5) Special features for Hatchet 2's February 1st DVD & Blu-ray release were announced, which you can feast on below. Above is the revised cover art for the release, with the original Bloody Disgusting quote replaced by one from the New York Times, apparently after BD's Mr. Disgusting requested their quote be pulled off the cover.

• Audio commentary by Green, cinematographer Will Barratt and makeup FX supervisor Robert Pendergraft

• Audio commentary by Green and actors Hodder and Tony Todd

• "HATCHET II: Behind the Screams"

• Trailers and teaser

• TV and radio spots

The Blu-ray will additionally contain two exclusive featurettes :

• "First Look: HATCHET II"

• "Meet the FX Team"
6) Dread Central debuted an exclusive deleted scene from Machete, which hits DVD & Blu this coming Tuesday. The clip (above) is pretty much every man's wet dream come to life ; TWO Jessica Alba's! Expect more deleted scenes on the discs which will feature more never before seen characters.
7) Christmas came late with the announcement that the work of Bubba Ho-Tep writer Joe R. Lansdale is about to get the film treatment once more, with his upcoming short story Christmas With The Dead being adapted into a feature film. Here's a brief synopsis ...

It was a foolish thing to do, and Calvin had not bothered with it the past two years, not since the death of his wife and child. But this year he decided, quite suddenly, that tomorrow was Christmas Eve. And zombies be damned, the lights and decorations are going up...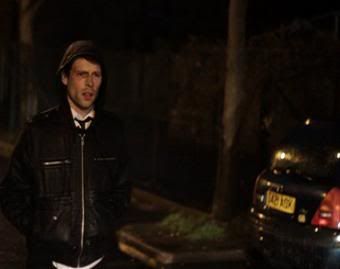 8) Marc Price, director of the highly impressive $75 full length zombie film Colin which recently swept the nation, began principal photography on his next film this week. It's called Coffin and it's "the story of an absent father who gatecrashes his young son's funeral, steals the coffin, and embarks on a momentous road trip with his ex-partner and two friends." Above is the first ever image from the film. Keep this one on your radar and check out Colin if you haven't yet. Price is definitely one to look out for in 2011 and beyond.
9) James Wan's (Saw/Death Sentence) next film, Insidious, was finally given a release date of April 1st of next year, putting it into competion with fellow Saw alumn Darren Lynn Bousman's Mother's Day remake. The film, about a home seized by vengeful spirits, was produced by Paranormal Activity's Oren Peli and has been compared to Poltergiest and considered by many who have seen it at festival screenings to be one of the better horror movies of the year.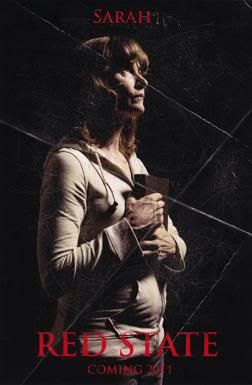 10) Kevin Smith announced that he won't be doing any interviews or press for his upcoming horror flick Red State, citing the negativity towards Cop Out for his reasoning behind being fed up with the press. He intends on talking extensively about the film on his Podcast, thus further negating the need for anyone to ask him any questions about it. So if you're looking for info and updates on the flick, head over to Smith's Smodcast, where the teaser trailer is currently live.

Leave a comment below with your thoughts on any or all of these news stories!