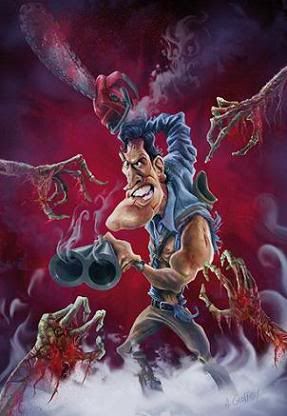 - In what i'd have to consider the biggest development of the week, Rob Tapert, producer of the original Evil Dead, had this to say about a future remake of the film; "It's possible; we're looking at a script this month. What's interesting about 'Evil Dead' is very few people saw it in the format we made it for, which is for the theater. I think Sam wants to embrace the ultimate experience in grueling terror and see it remade for a proper theatrical experience." While rumors of a remake have been circulating for years now, it's looking like this project is finally beginning to take shape.
- Tickets for Kevin Smith's Red State were put up for sale over the weekend for the handful of screenings Smith himself will be independently presenting in March and April. Tickets and locations can be found on his website. In addition, the above video footage surfaced earlier in the week of Smith at last weekend's Sundance, where he talks about his decision to release his very first horror film outside of the studio system.
- Adam Green revealed the scoop on Hatchet 3 during an interview with Horror Bid over the week, stating that he's got other things on his plate and would prefer to let someone else helm the most likely impending future sequel. You can listen to the whole audio interview right here.
- A few new tidbits about the still very mysterious Ridley Scott project Prometheus surfaced, including casting news and a little clarification as to what the hell it's gonna be about. Originally conceived as a two part prequel to Alien, many fans were worried to discover recently that the film has since become a standalone film, perhaps not even having much to do with that universe Scott brought to the screen in '79. Along with the new news that Giger's familiar Alien creatures will in fact be in the film, it was also given a June 8th, 2012 release date, with Michael Fassbender (above) and Noomi Rapace tapped as the leads.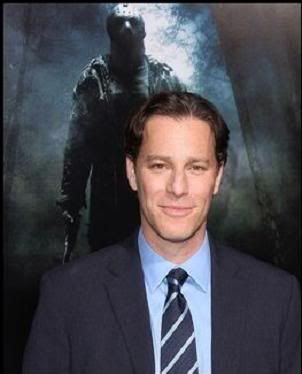 - Platimun Dunes producer Brad Fuller took to Twitter this week to talk about the future of the reboot Elm Street and Friday The 13th franchises. Fuller stated that there are, as of the present time, no plans to even write an Elm Street 2, while a sequel to Friday has already been penned ... "Shannon and Swift wrote a great script. We are ready to go, when New Line is ready. But as of yet, they are not ready."
- HBO's True Blood gave birth to CW's Vampire Diaries and now it looks like the network is set to capitalize on another horror television hit in the form of a Walking Dead-esque zombie show titled Awakening. The story follows two sisters facing off against the undead and is described as "The Walking Dead for young females."
- Fans of the cult classic Cemetery Man rejoiced with the news that writer Michele Soavi is at work on the script for a sequel to the 1994 film, which he plans on producing and shooting sometime either late this year or early next year.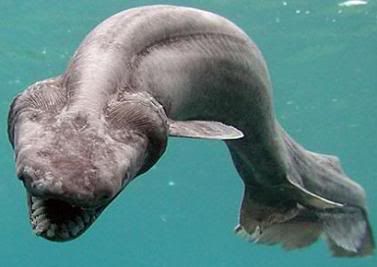 - Similarly, fans of the uber cheesy hybrid monster films that have become a staple of the SyFy network rejoiced when Roger Corman announced this week that a new hybrid film is in the works. This time around, a piranha and an anaconda will join forces to create .... PIRANHACONDA!! Shooting begins next month in Hawaii for the film, which will be directed by Chopping Mall's Jim Wynorski.


Leave a comment below with your thoughts on any or all of this week's news stories!