There are a few childhood loves that I never quite grew out of and toys are one of those things. Truth be told, I still find myself buying action figures and sometimes even catch myself playing with them. I also find myself spending many a quiet night alone browsing through pages upon pages of vintage toys on eBay. There's just something about the toys of yesteryear that tickle my fancy, which probably has a lot to do with the fact that horror movies got a lot of toybox love back in the day. In any event, I find a lot of cool shit in my travels and i've decided to start documenting those travels right here on Freddy In Space by showcasing the coolest of the cool toys and other vintage knick knacks that I find along the way. Consider this episode one of many more to come!





ADDAMS FAMILY MAKE-UP '65

"Unused and a super rare item." - To give you an idea of how rare this one is, the starting bid was $575!




CREATURE FROM THE BLACK LAGOON SOAKY BUBBLE BATH 1960's
"Here we have a 1960's Colgate Palmolive Universal Monsters Creature From the Black Lagoon Soaky bubble bath container toy. It stands approx. 10" tall and is in excellent condition."
MUNSTERS SQUEEZE TOY SET
"This is a complete set of 4 MIP Munsters squeeze toys. You get Herman, Lilly, Grandpa and Eddie with the set. These are the only 4 figures made in this sqeeze toy series from the show."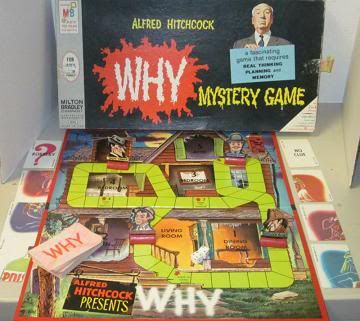 WHY ALFRED HITCHCOCK BOARD GAME 1950s MILTON BRADLEY
"Comes with : box, board, four character pieces, deck of WHY cards and dice."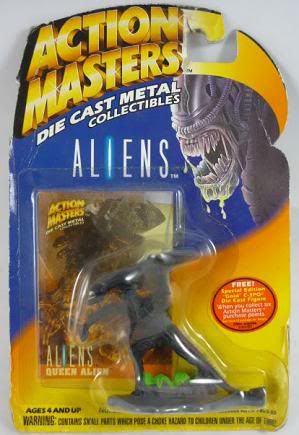 ALIENS VINTAGE 90s DIE CAST METAL KENNER FIGURE MOC
"Aliens Die Cast Metal Action Masters. Made by Kenner 1994"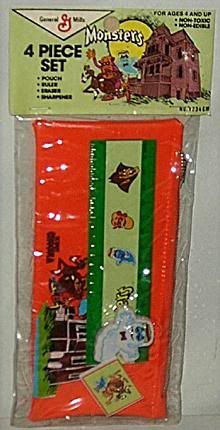 RARE 1983 MONSTER CEREAL BOO BERRY PENCIL POUCH
"Up for auction is a great vintage NEVER OPENED Cereal Advertising Premium from the General Mills MONSTERS line mint in original packaging. This set was put out in 1983 and includes a great orange vinyl Pencil Pouch with full color depiction of all three characters and their haunted house. Also included is a 6" green plastic ruler with close up images of The Count, Frankenberry and Booberry. Next is a pencil sharpener with more great illustrations and last but not least a figural Boo Berry eraser."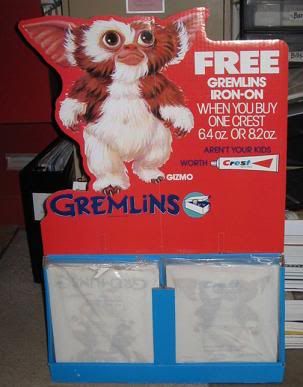 GREMLINS 1984 VINTAGE T-SHIRT IRON ON TRANSFER
"These were offered as a Crest toothpaste premium in 1984."
UNIVERSAL MONSTERS 60s SPOONS
"This set of plastic spoons features Creature, Wolfman, Mummy and Frankenstein. Made by Zoo Piks in the 1960s."