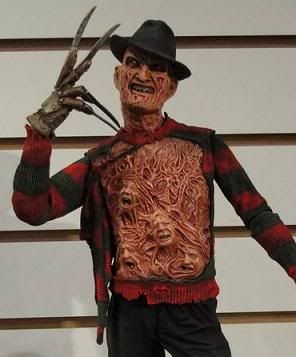 A whole slew of new horror figures were unveiled at Toy Fair over the weekend, including three new Elm Street ones from NECA. Rounding out the pack were new toys for the Predator films, Gremlins and even The Walking Dead. To see pictures of all of them, head over to Figures.com.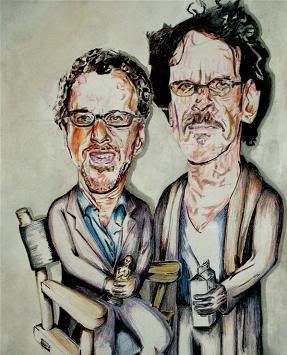 Though they've touched upon the horror genre several times in the past, the Coen Brothers announced last week that they're looking to direct their first full on horror film, with a script currently in the works. Ethan commented that Joel's wife and frequent Coen collaborator Frances McDormand "is the monster", but that part is being considered by most to be a joke.
Set to hit theatres on November 11th of this year, the teaser trailer for Darren Bousman's Mother's Day follow up 11-11-11 was released last week. Check it out above!
Saw creator/Insidious director James Wan has been given an eight picture deal with Icon Entertainment International, which will see him either produce or direct two films a year for the next four years. Wan has his sights set on bringing us "small, scary, low-budget pics" in these next several years, with the first being called House of Horrors, which is from an idea he had but which he will not be directing.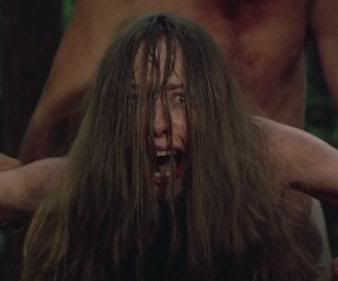 Could there be more grave spitting in our future? Director of the original I Spit, Meir Zarchi, revealed last week that a sequel to the film is in the works, though he didn't clarify if it's a sequel to the original or the remake. Based upon the plot details he revealed, it seems more likely to be the former. Here's the plot rundown he gave; "All I can tell you is that it is 20 years later and the town where it happened, where Jennifer killed five characters, is seeking revenge. Jennifer's best-selling novel recounting her traumatic ordeal and the court proceedings that followed is what angers the town's residents into getting retribution." Hasn't this girl been put through enough?!





Rounding out this slow news week is the above trailer for Some Guy Who Kills People, a new pitch black comedy produced by American Werewolf's John Landis and directed by the dude who brought us ... Mega Shark vs Giant Octopus! If ya want a few laughs, mostly derived from Barry Bostwick trying to find a severed head, give this one a watch!


Leave a comment below with your thoughts on any or all of this week's news stories!