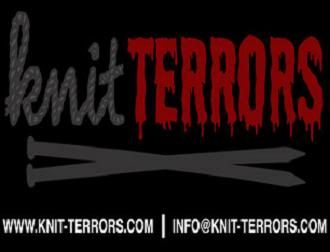 Back in December when Kristy Jett came down to my neck of the woods to pay Jen and I a visit, she bestowed upon us each a Christmas gift in the form of dolls handmade by her good friend Laurie Pizzi. This was to be my first taste of Laurie's Knit Terrors, individually hand knit dolls based upon characters from the world of horror films. Knitting till her hands bleed, Laurie turns plain old balls of colored yarns into cute and cuddly versions of iconic characters like Pinhead and everyone's favorite marshmallow man, Stay Puft. Dig on just a few of her creations below!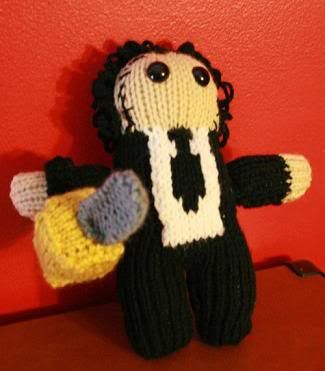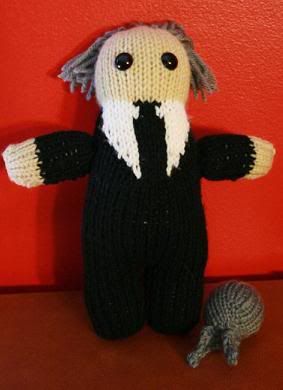 You likey? Then be sure to follow Knit Terrors on Facebook and head over to Laurie's Etsy shop, where you can purchase a select few of her terrors for around $25/$30 a piece. Laurie will adding more to the shop in the coming months and she can also be found vending at various horror conventions, including next month's Monster Mania in Cherry Hill, New Jersey. If you'd like a doll that you don't see on her Facebook or Etsy shop, drop her a line at INFO@KNIT-TERRORS.COM, as she takes custom requests!

For a full interview with Laurie about her dolls and her business, which my buddy Zach Shildwachter conducted this past week, head over to The Blood Sprayer!