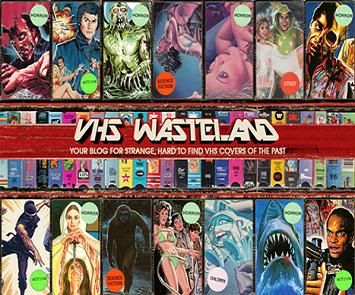 This one just came to my attention today and instantly won me over for putting the spotlight on one of my favorite things on this planet; kickass old school VHS cover art. Run by the same dude behind Serial Killer Calendars, VHS Wasteland is updated on a daily basis with new full size front and back VHS scans, depicting the incredible art for films both in and out of the horror genre. Yep, this is a whole blog, a frequently updated one at that, that focuses entirely on VHS art ... what more can someone like myself ask for?! Though the site is fairly new to the blogging game, there's already a pretty decent library of art ripe for your viewing pleasure. Owner James Gilks even walks you through the step by step process of turning any of the VHS art scans into covers that will fit into DVD cases. In addition, he also provides brief brush up courses on the histories of VHS distribution companies. It's truly a one stop shop for the VHS lover.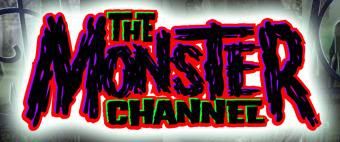 Also in its infant stages and also put out by the people behind another site i'm a fan of (FearWerx), The Monster Channel is just that; an internet channel that plays classic monster movies 24 hours a day, seven days a week. But that's not all. In addition to showing the movies, The Monster Channel is also interactive in that a chat box appears on the right hand side of the film that is playing, allowing everyone who is watching any given film at any given time to chat with one another while they watch that film together through the airwaves of the internet. Pretty fuckin' cool, eh? Aside from playing horror flicks nonstop, The Monster Channel also has special events, where they have horror hosts pop in to introduce movies, with prizes given away throughout the night and fun things of that nature. It's a cutting edge little site that I could easily forsee hacking into a good portion of my free time in the future.

What are you waiting for? Bookmark these two gems of the interwebs!