In honor of Saint Patrick, I decided to skip work today and instead spend my day at the tattoo shop. I figured there's no better way to honor the good Saint than by getting Warwick Davis etched into my body ... so that's exactly what I did.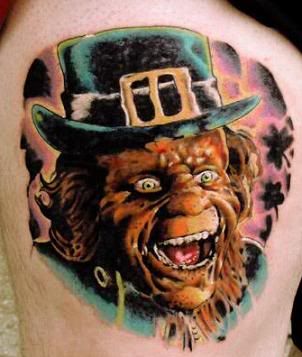 Ok so I went to work today and totally don't have the balls to get something like this tattooed on me. But i'd love to meet the guy who did and drink a couple beers with him. Sir, you are awesome.

Speaking of, is it time to drink yet?