On Wednesday the first issue of the new Hellraiser comic book series penned by Clive Barker hit comic book shops across the world. In conjuction with the release, an eight page comic prequel to the series was also released, which was made available for viewing exclusively on the web. Click here to dig into Barker's return to the series that made him a household name amongst genre fans, his first journey into the hellish world where Pinhead is king since directing the classic film way back in 1987!
Over the weekend The Weinstein Company announced the launch of TWC Games, a new venue that will see them working to create video games for "mobile, social, and console platforms" that will be based around the many hot properties in the Weinstein/Dimension Films library. What was said in the press release has gotten many horror fans very very excited; "Properties in The Weinstein Company and Dimension Films catalogue include SCREAM, HELLRAISER, HALLOWEEN, SCARY MOVIE, and CHILDREN OF THE CORN, among many others." Could we finally see some solid horror movie based video games in the near future? Only time will tell!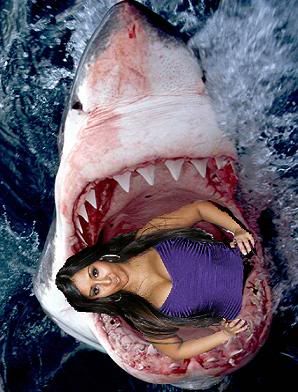 SyFy announced their original pictures lineup for 2011/2012, which will see Danny Bonaduce battling Bigfoot and fist pumping Jersey Shore natives getting eaten by sharks. Click here to check out the full lineup of both movies and televison shows that the network will be rolling out in the remainder of this year and into next!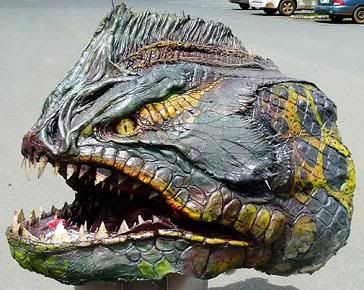 On a related note, we finally got a glimpse at Piranhaconda this week, the next hybrid sea monster who will star in his own SyFy Original Picture. Check him out above and be sure to vote for him and others in SyFy's Monster Madness competition, which voting opened up for this past week!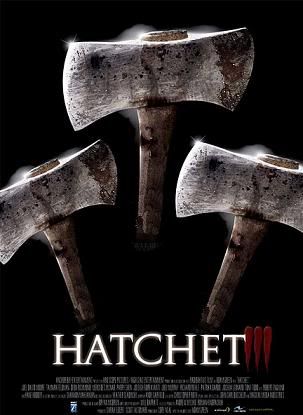 Early in the week Adam Green confirmed that a Hatchet 3 has been greenlit, following the strong DVD sales of the second journey into the swamps. At this time there is no word on if Green will be directing, but he did say that he ironed a basic plot out before filming even began on the second flick.
In other sequel news, Deadgirl scribe Trent Haaga revealed that while a sequel to the film may be coming our way in the future, he will have nothing to do with it. Furthermore, he made it pretty damn clear that he feels the film should forever remain sequel-less, which I personally am in agreement with. That being said, Haaga did write a Deadgirl 2 script a year ago, which he says he will make available for reading for free on his blog if a sequel ever sees the light of day.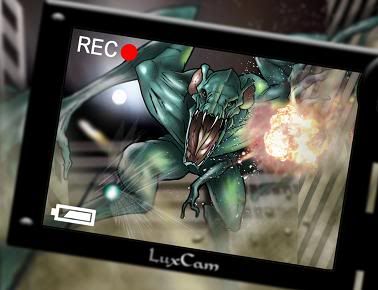 The sequel news kept flooding in as Cloverfield director Matt Reeves confirmed that a much anticipated follow up to that film will most definitely happen, though when that comes to fruition is anybody's guess. Unlike with the Deadgirl saga, Reeves, the writer of Cloverfield (Drew Goddard) and JJ Abrams will all be involved in the impending sequel.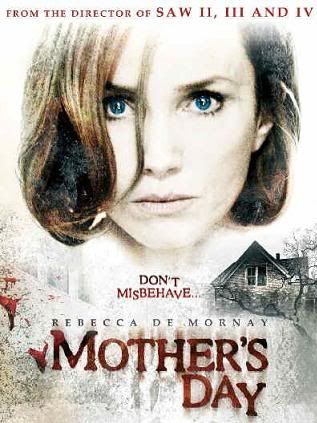 For those hoping to see Darren Bousman's Mother's Day remake pop up in theatres this coming weekend, as was originally planned, i've got some dissapointing news for ya. Bousman revealed that not only will the film not be released on April 1st, but he's in fact not even sure what the distribution company will be doing with it or when it will make its way to theatres. To tide us over till whenever that is, Troma will be releasing the original Mother's Day on Blu-ray come June 7th. Click here to pre-order your copy!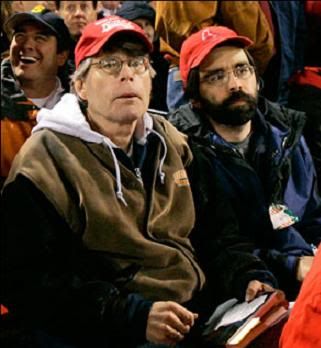 In a follow up to last week's rumor that Stephen King would be writing a future episode of The Walking Dead, it was more or less confirmed that not only will that happen, but that King will also share writing duties with his son Joe Hill. Though it's still not 100% set in stone, King himself revealed these details to Entertainment Weekly, which turns this one from rumor to legit news. As of now, it's merely a matter of the deal between him and the show officially going through.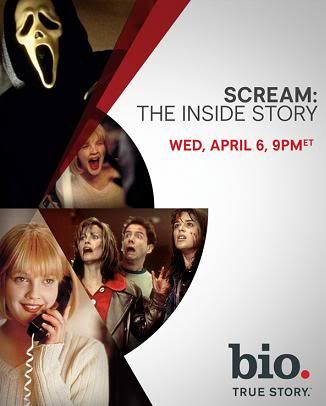 And finally, an official airdate was announced for the documentary Scream : The Inside Story, which will air on the BIO Channel next Wednesday (April 6th) at 9/8c, with replays later that night and early the next day. Don't worry about missing this one thanks to a bad memory, as i'll be sure to remind you about it when that day comes closer!


As always, leave a comment below to discuss any or all of this past week's top new stories!