You've probably gathered by now that i'm a big time action figure guy. Collecting toys is a hobby many of us grow out of once our balls start spurting little wiry hairs, but it's one that I am very proud to say I never have and most likely never will lose interest in. At 24 years of age, you can still often find me perusing the aisles at Toys R Us, looking for the next gem to add to my collection ... and somehow still managing to get laid in the process (god bless you, Jen).

When it comes to the horror genre, we've gotten many kickass gems over the years (still can't believe there's an action figure on the market of the bug arm girl from Dream Master), but we've also been robbed of many more, mostly due to the flopping of one particular series of toys, as well as because of licensing issues. Here are ten of those figures that were made, but will unfortunately never make their way into our homes.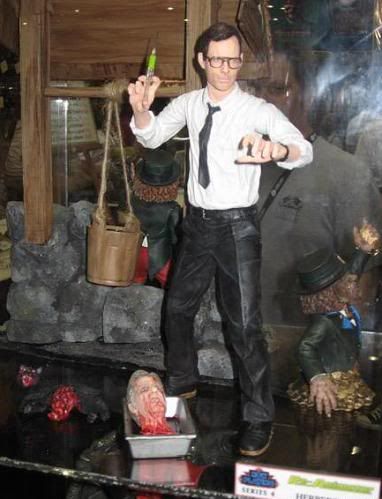 This was part of SOTA Toys Now Playing Series 4, an entire series which never got mass produced due to SOTA discontinuing the Now Playing line. As you may have noticed by the second shot above from 2006's Comic Con, the figure was set to come with Dr. Hill's head in a tray and even the infamous zombie cat from the film.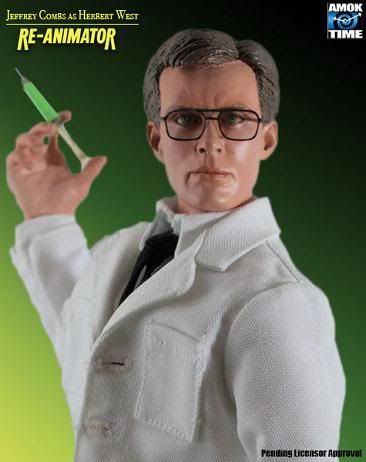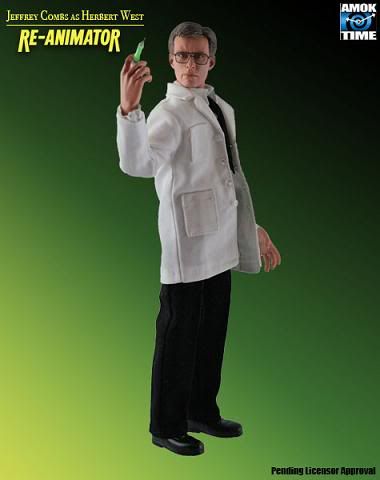 Executive Replicas whipped up this 12" version of West, which was going to be limited to 1,000 pieces and distributed by Amok Time. As it turned out, the doll ended up being limited to only one piece. To this day, an action figure of West still eludes us.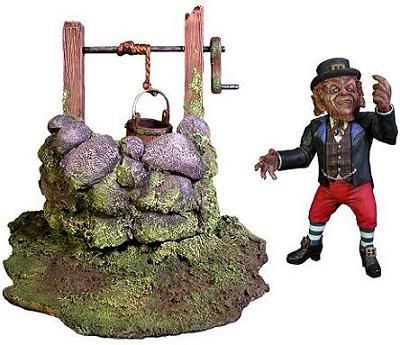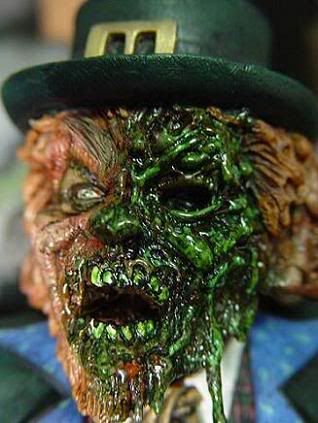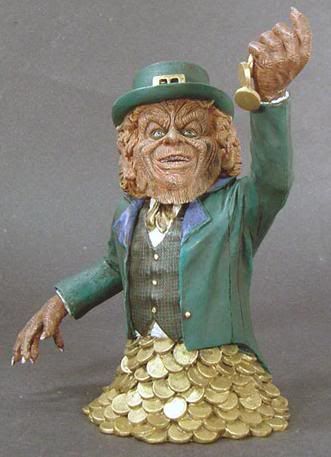 The Leprechaun was also part of the planned fourth series of SOTA's Now Playing line. The first picture is the figure along with the base, the second is the alternate 'melting' head that was to come with it and the last one is a bust which also never made it to the factory.




Here we have another Now Playing series 4 screw job. Though this guy never made it to market, another Killer Klowns figure was released in Now Playing series 2 and a couple are going to soon be released by Amok Time, so all is not lost.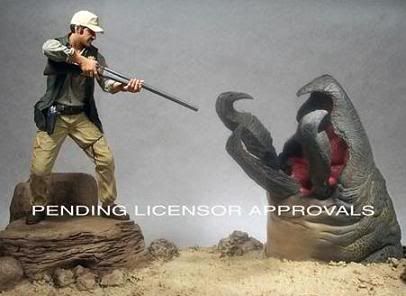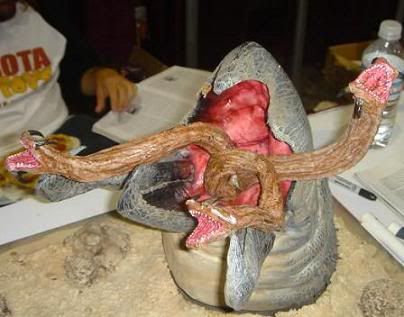 Yep, you guessed it ... Now Playing series 4. Damn you, SOTA!!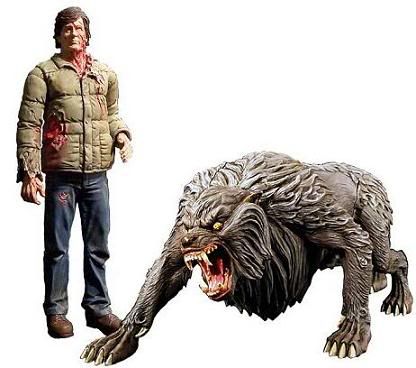 Though SOTA previously released American Werewolf's Nazi demon as well as a mini bust of the titular monster, this Now Playing two pack of dead Jack and werewolf David forever taunts us with its endless playability potential.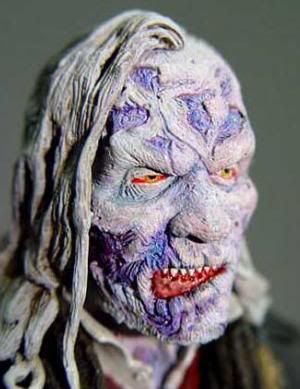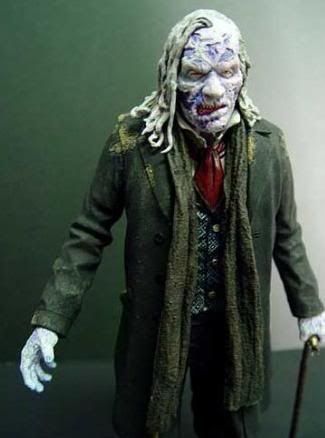 The last of the Now Playing Series 4 massacre is the zombified Captain Blake from the remake of The Fog. Don't know why they chose to make a figure from the remake rather than the original, but I guess it didn't matter in the end anyway, now did it?




This was supposed to be an epic Ring box set, the concept art for which you see in the second shot. The set was to feature one Samara figure and two bases, with the figure coming apart at the waist to either depict her coming out of the TV or standing by the well, when she's put together. The set became a part of action figure hell when NECA couldn't acquire the proper licensing.




And finally, we have Zombie Ed from Shaun of the Dead. Ed was immortalized in both 6 inch & 12 inch plastic a couple years back, but it's not looking like we'll ever get to have undead Ed as a plaything. This was intended to be a part of NECA's Cult Classics Hall of Fame series 2 line.

I wish I had the opportunity to play with you all ...