If you're looking for clever and unique gifts for the nerd in your life, or if you just want to buy clever and unique shit for your nerdy self, ThinkGeek is where you oughta spend your time. It truly is the internet's one stop shop for awesomely geeky wares, whether you want to dress your pet/child up like Yoda or lick bacon flavored sticky tape next time you mail out a letter. ThinkGeek also embraces the horror genre from time to time, which is why we're talking about the place tonight. Here are some kickass ThinkGeek products that I have a feeling you will be tempted to blow some dough on!




Chocolate Zombie Bunny - $14.99

Not sure what to stuff into the horror lover in your life's Easter basket? I think one of these and a copy of Peter Rottentail will suffice!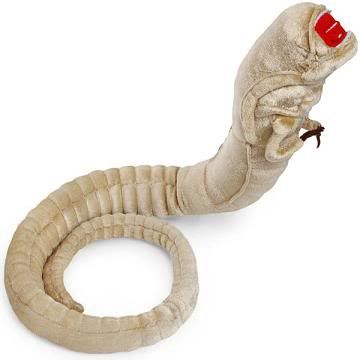 Alien Chestburster Plush - $19.99

Nothing says "i'm one badass geek" like cuddling with one of the most terrifying creatures in horror history. Facehugger plush sold seperately.




'Mummy Mike' Rubber Band Holder - $9.99

Ah, rubber bands. They're always strewn all about the house ... that is, until you actually need one. I can't ever seem to find a rubber band when i'm looking for one and this not only solves that problem, but provides ya with a pretty kickass desk accessory to boot.




TV Poltergeist - $4.99

Once set and placed in a room near a TV, this little device will turn the boob tube on and off every 5 to 20 minutes, thus convincing your friend or foe that their house is haunted by a malevolent spirit. Heather O'Rourke not included.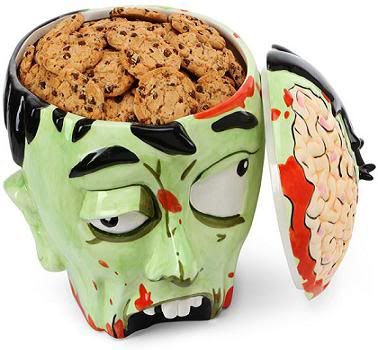 Zombie Head Cookie Jar - $39.99

I think it's about time us humans rose up and started eating from the brains of zombies for a change. Hey, if ya ever want to get your kids to stop stealing from the cookie jar, I think this will do the trick!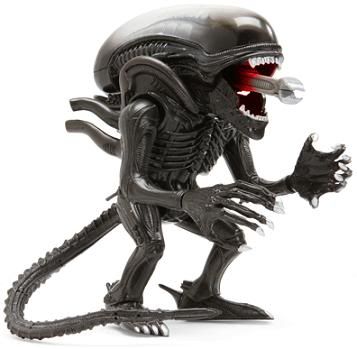 Alien USB Collectible - $29.99

Storing and transferring your geeky useless shit has never been so cool! For added coolness points, the mouth piece on this thing lights up.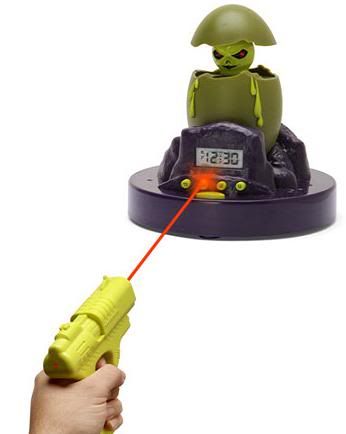 Alien Hunt Alarm Clock - Out Of Stock

Ok so you can't technically blow your money on this one, as it's currently out of stock, but I love this thing. I don't know about you guys, but I have a hell of a lot of trouble waking up in the morning, to the point that I often turn off alarm clocks in my sleep without even realizing it. I've even tried placing my alarm clock on the other side of the room from my bed so that i'll have to physically get up to turn the damn thing off, and even then I find myself oversleeping and wondering how the hell I managed to get up and walk across the room while still seemingly asleep. This right here is the solution to my problem. The only way to turn the alarm clock off is to pick up a little ray gun and shoot the annoying early rising alien with it. I think that precise shooting requirement is just the interactivity I need in order to wake myself from my slumber!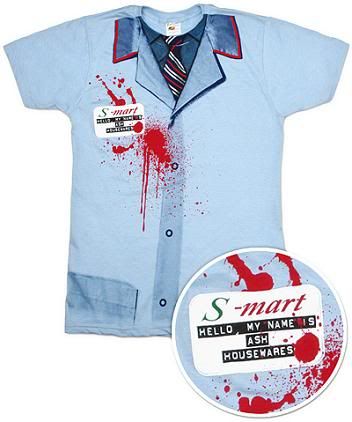 Ash's S-Mart Uniform Shirt - $24.99

Already included this one in my Coolest Horror Shirts post, but that was over a year ago now and I feel it warrants a second look. Pair this with some pomade for the easiest Halloween costume you'll ever find.