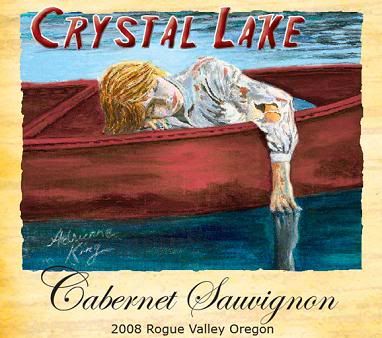 A while back I made a post about Friday The 13th final girl Adrienne King's line of Friday inspired spirits, titled Crystal Lake Wines. Available in three different varieties, the wine bottles feature King's artwork on the labels (above), homaging the infamous final ending shot of the horror classic and making each bottle not only a delicious treat, but a pretty damn fine collectors item to boot. Refer back to that post for more info.

Earlier this morning I got an e-mail from my convention buddies Dallas and Curtis, informing me that they shot the official commercial for Crystal Lake Wines, which features a voiceover from King herself. Filmed at the same camp that the original Friday was filmed at, the commercial stars Dallas as a camp counselor who stumbles onto a bottle of the wine, which takes him back to where it all began ...



Buy your bottles ($20 a bottle, minimum order of 2 ... signed by King, if you'd like!) and learn more over at CrystalLakeWines.com.