While everyone else was busy playing cruel jokes on one another this past Friday (April Fool's Day), Fright Rags once again proved their uber coolness by releasing two new shirts on that day, both with a humorous twist - now that's one hell of a prank, eh?! Check out 'You're All My Kittens Now' & 'The

LOST

Boys', the former of which is the brainchild of the one and only Kristy Jett!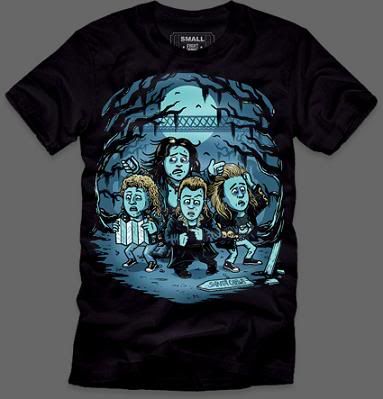 Head over to Fright Rags to pick 'em up for $5 a piece. April Fools, they're actually $19.95. But they're totally worth that price. They also re-released their

Pet Sematary

shirt this past weekend for a limited time, so be sure to check that out too.