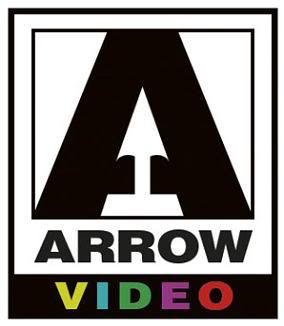 A few weeks back I made a post on the kickassed'ness that is Arrow Video, a home video label in the UK that focuses their attention on comprehensive DVD & Blu-ray releases of genre faves, all wrapped in a bouquet of mind blowing hand drawn cover art. Refer back to that post to see some of that amazing art and to learn more. I'm happy to report that I just recently got my very first Arrow DVD in the mail and, as expected, I am completely blown away and highly impressed. It's one of my favorite slasher movies of all time and I now am the proud owner of what is without question its ultimate DVD release (though I will still of course hold on to my rare and out of print part 1 & 2 two pack). I am of course speaking of the holiday horror classic, Silent Night, Deadly Night. Allow me to do my best to convince all fans of the flick to hurry over to AMAZON.CO.UK and buy this release right this instant!




Pretty kickass cover art, eh? Bet you wish you had a poster of that art, am I right? Well Arrow Video has included just that; a 14x21 mini poster of Rick Melton's stunning cover art!! On the flipside of the poster is an Arrow Video promotional poster, which showcases some of their other amazing releases, including Dawn of the Dead, House By The Cemetery and Macabre.




Speaking of reversible art, the cover art itself is also reversible, allowing you to choose between Melton's drawn art or the original SNDN poster art. I think you know which art I chose, but it's still really cool to have options!




In addition, you also get a 19 page booklet that features an interview with director Charles Sellier as well as a piece on the films scantily clad scream queen, Linnea Quigley - which includes a pretty comprehensive picture gallery of Quigley's many tit shots!

As for the disc itself, the film is totally uncut, as both out of print American DVD releases were. The previously cut footage is still from a different source than the rest of the print, so there is a noticeable quality difference with those bits, but what can ya do. In terms of special features, we only get a trailer and an audio interview with Sellier, which was included on both Region 1 releases. If I have any problem with this release it's that the special features are lacking. Can't help but feel like a commentary with Sellier and/or Quigley could've easily been included, as well as new interviews with the cast and crew, but I find it hard to really complain about a release that includes a booklet, kickass VHS style art and a poster. So I think i'll settle!

Special feature issue aside, this is how you do a goddamn DVD release. Us Americans have been severely slacking in that department lately, with very few DVD's even coming with so much as scene rundown cards anymore. It's really nice to buy a DVD and have it come loaded with little extra goodies, a department that Arrow Video is totally excelling in (hell, the DVD even smells better than the others in my collection!). If you're a fan of Silent Night, Deadly Night, this is an absolute must buy if ya ask me. For those in the US who are wondering, you can get it shipped to your door for $18.66.