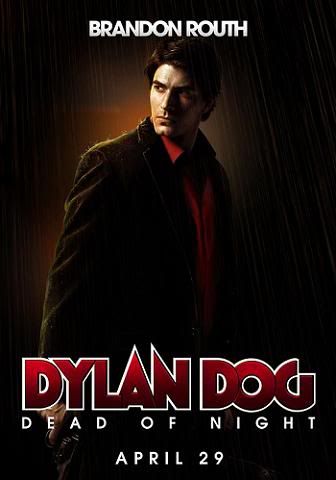 Watch the trailer. Answer the question.



I admittedly don't know a lick about the comic series this film is based on but here's what i've gathered from my research. Dylan Dog is a hugely popular Italian comic book series, which stars a monster investigator (Dylan Dog) whose look was modeled after actor Rupert Everett. In 1994, the cult classic Cemetery Man (Dellamorte Dellamore) was released, which was based on a book written by the same guy who wrote the Dylan Dog series and which, in a logical turn of events, starred Rupert Everett as the title character. Francesco Dellamore actually even appeared in one issue of the Dylan Dog comic book series and the popularity of that character (who was very similar to Dylan) is what spawned the novel that eventually became Cemetery Man. Phew. From what I gather this flick really has nothing to do with the beloved Cemetery Man, for anyone who was wondering.

In any event, based soley on the trailer, nothing to do with the comics that I haven't read, i'm gonna have to say NAY on this one. Aside from the fact that I don't really care for Brandon Routh and that i'm fairly sick of the whole vampires/werewolves/zombies thing these days and that it's PG-13, the trailer just doesn't come off as being fun or funny, two things the film is clearly setting out to be. If the trailer for a horror/comedy, which is obviously supposed to showcase several of the funniest bits, doesn't come as being too entertaining, than I think we've got a serious problem on our hands. I hope i'm wrong, but as of right now I have little to no excitement about this one. I think i'll stick with Cemetery Man, which I really need to revisit sometime real soon.