Mere days away from June, today was the first day (in my hometown at least) that it actually felt like Summer was truly on its way. After what has seemed like an eternity spent in snowy, rainy and cold weather, the sun finally shone bright today, making me break a sweat and even acquire a slight golden brown hue. It was glorious. But amidst all that glory and fun, we must remember that Summer can also be dangerous ... very dangerous. In fact, in the world of horror movies, it's the most dangerous season of all. Here are 12 tips from horror movies new and old that will ensure you make it through Summer 2011. Follow them closely and you should enter the Fall alive and well, with all of your limbs intact!


1) Don't Go Tanning (Final Destination 3)
2) Don't Mow The Lawn (Sleepaway Camp 3)
3) Don't Barbecue (Final Destination 2)
4) Don't Go Boating (Jaws)
5) In Fact, Don't Go In The Water At All (Piranha 3D)
6) ... Not Even In A Pool (The Prowler)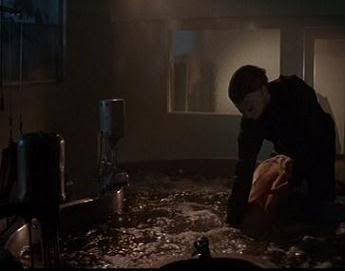 7) ... Or A Hot Tub (Halloween 2)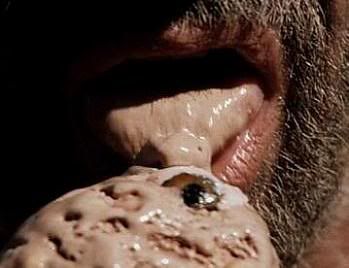 8) Don't Eat Ice Cream (Ice Cream Man)
9) Don't Go Camping (Friday The 13th : Part 7)
10) Don't Sit Around A Bonfire (Friday The 13th Remake)
11) Don't Drink Any Fresh Squeezed Lemonade ... No Matter How Cute The Kids Are Who Made It (Cabin Fever)

12) Don't Go To The Amusement Park (Zombieland)

______________________________________

So have fun this Summer ... doing absolutely nothing!!!