It seems like every time I go back and revisit Jaws, which happens about once a year, I become utterly fascinated by and in love with the movie all over again. As I mentioned last weekend, Jen and I watched Jaws last Friday night, and here I find myself still digging around the web with an insatiable appetite for behind the scenes factoids and cool memorabilia from the flick. There's truly just something about Jaws, more than it just being an incredible movie, that never fails to capture my heart.

Being that there are three Jaws related releases coming our way soon, including a book, a DVD and even a Blu-ray, with one of those coming in just a few days, now seems like the perfect time for a little roundup. So here's everything you fellow Jaws nuts need to know about three upcoming must own releases!




JAWS : MEMORIES FROM MARTHA'S VINEYARD

Hailed as the ultimate look into the making of Jaws and even "the best behind the scenes book ever written", Memories From Martha's Vineyard is a thick 296 page coffee table book that's full of over 1,000 behind the scenes images (many never before seen) and jam packed with everything you would ever want to know about the making of the film, from how Martha's Vineyard was chosen as the filming location to the experiences crew members had on set helping to bring the terrifying magic to life. It also includes a foreword by the man himself, Steven Spielberg.

Check out an extensive seven plus minute trailer for the book below and then i'll fill ya in on the two different options you have in purchasing the book!



Memories From Martha's Vineyard can be pre-ordered in paperback form for $59.95 or if you really want to get the ultimate edition which comes with some goodies you won't find anywhere else, there is also a limited collector's edition to die for.




This set not only includes a hardcover version of the book but also a portfolio containing a DVD with never before seen behind the scenes home video footage from the set as well as a 1″x1″ piece of the fiberglass hull of the Orca II, the actual boat used for the filming of Jaws. This edition, which comes in a special keepcase, is limited to 1,000 pieces worldwide and will run you $250.00.

You can pre-order either version over at the official website. Orders will begin shipping out June 20th, which is this coming Monday. If you granted me the wish of going back in time and being on the set of any horror flick i'd likely choose Jaws, so this is an absolute must own for me.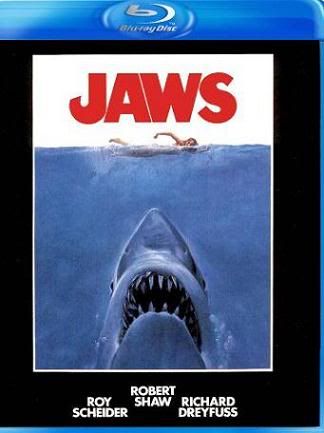 JAWS BLU-RAY

Not much is yet known about this long awaited high definition release of the original film, but Steven Spielberg recently confirmed that it's currently in production. He revealed he will not be digitally enhancing or changing the film in any way, shape or form for the release, like he did with ET several years back. "At this point right now I think letting movies exist in the era, with all the flaws and all of the flourishes, is a wonderful way to mark time and mark history", said Spielberg. Can I get an AMEN?!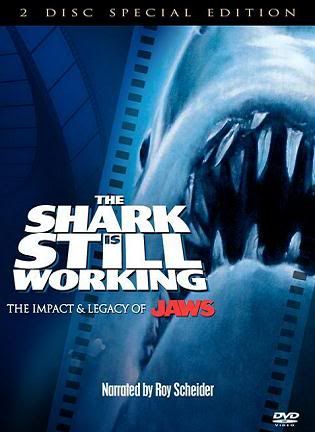 THE SHARK IS STILL WORKING

Narrated by the late Roy Scheider, star of Jaws, The Shark Is Still Working turns the focus on the legacy that the film has left behind, including its impact on pop culture, the filmmaking industry and on the many fans who just can't get enough of that mechanical shark. Produced by fans and featuring interviews from cast and crew members like Richard Dreyfuss and even Steven Spielberg as well as filmmakers who have been inspired by the film like Kevin Smith and Robert Rodriguez, The Shark Is Still Working is an extensive look at the cultural impact that Jaws has left in its massive wake. While the documentary has been showing at film festivals and special events for the past several years, it has still not yet been given a home video release date or been available to see outside of that festival circuit.

I can however leave you with a trailer for the doc, which you'll see below. A quick search on YouTube will also reveal some other little clips and such, which will unfortunately have to do for now.



So, which of these projects are you most excited about checking out? Or are you hungry for all three of them? Leave a comment and let me know!