Though my birthday isn't until tommorow, I got a nice little early gift in the mail from my buddy Thomas Bryce yesterday which i'd like to show off. Behold, the Monsters Magnetic Figures set, which Thomas wrote in an included note will allow me to turn my fridge into a Syfy creature movie of the week. In other words, my ultimate dream come true!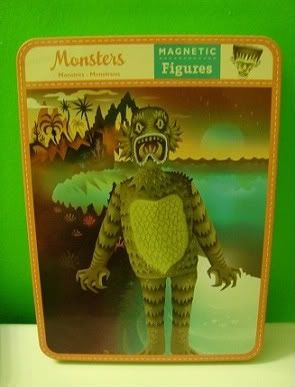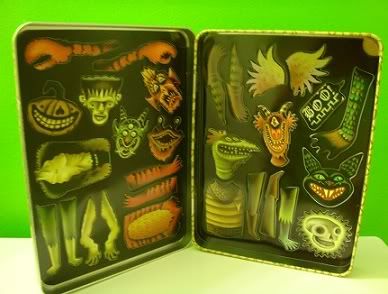 The tin set comes with three sheets of magnetic monster parts along with four different backgrounds, which can be stuck to the fridge by placing your unique monster creations on top of them. Here is my debut Syfy creature feature monster of the week, which will be swapped out on a weekly basis provided I don't get lazy and/or completely forget. Then again, I look to my fridge a good hundred times a day in the hopes that the food I can't afford will magically appear and provide me nourishment, so I think it'd be more the former than anything else. In any event, i'm pretty sure my first magnetized monster is just minutes away from getting sued by the Roddenberry estate ...




Something tells me the process I just went through is pretty similar to the one the Syfy crew goes through everytime they're planning a new Saturday night creature feature. Makes me wonder if they have this very same set in their offices.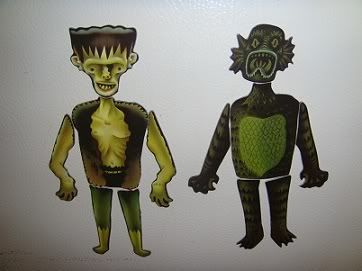 Thank you so much Thomas! I take comfort in the fact that 2/5's of The Monster Squad now guard my edible possessions at all times!!