While I was scouring the web tonight for more kickass behind the scenes photos from my favorite horror movies to add to my desktop folder, which I will of course then share with you fine folks (a part 2 is coming soon, check out part 1 if ya haven't yet!), I stumbled upon something that to my surprise I had no prior knowledge about. Even being a mega horror fan, especially when it comes to all things Freddy Krueger, this little treasure somehow slipped past me ...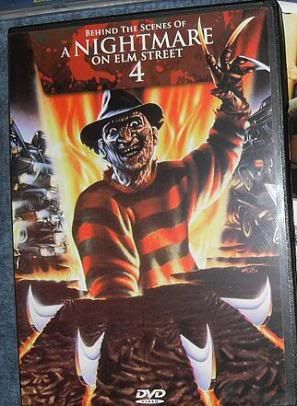 This is a DVD that was put out by makeup artist William Forsche, who worked on Dream Master (as well as everything you loved about the 80's including Critters, From Beyond, The Lost Boys, Jason Lives and Beetlejuice). It's a 2 plus hour DVD that contains home video footage Forsche shot on the set of Dream Master back in the summer of 1988, giving unprecedented access to what it was like to be a fly on the wall when that film was being made. It's $25.95 on Forsche's website and I must have it. Now.

Did I mention my birthday is June 30th?