As I was browsing Amazon's upcoming horror home video releases last night, something caught my eye which led me to dig deeper. Upon a brief investigation, I discovered that later this year, distribution label Image Entertainment will be releasing a whole series of classic horror films under the Midnight Madness banner. Why is this so exciting? Because each and every DVD in the series features the original VHS cover art for each film! VHS has been making a semi-comeback of late, at least in spirit, and this is another great step in the right direction. Check out just a few of the upcoming releases from the Midnight Madness Collection!!


Slugs
The Initiation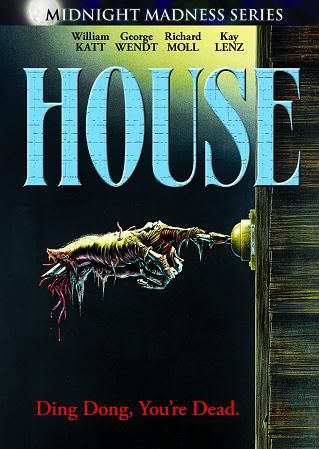 House

Mountaintop Motel Massacre

The collection also includes Return To Horror High, Dead End Drive-In, House 2 : The Second Story (love that title), Return of the Killer Tomatoes & C.H.U.D. and it looks like all of them will be released throughout September (either the 6th, 20th or 27th, depending on the title). Click the corresponding links to pre-order your copies!