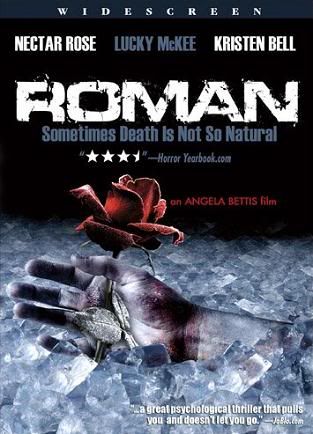 So Jen bought me this DVD for Christmas last year, being that we're both big time fans of both Angela Bettis and Lucky McKee - May is mutally one of our favorite movies. She's been trying to get me to watch it for the past six months, insisting on it at least once a week during that time, but I always put it off and avoided it for whatever reason. Perhaps because the trailer just made it seem kinda dull to me. In any event, I finally agreed to watch it with her tonight. When I busted it out of the shrinkwrap, this is what I found inside ...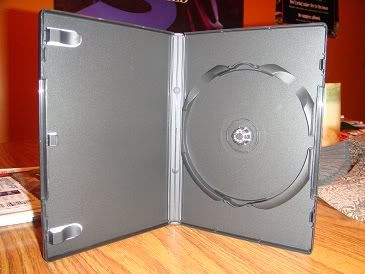 Yep, no traces of an actual disc. Now I own hundreds upon hundreds of DVD's and I have NEVER once seen such a thing. We couldn't help but laugh over the fact that I finally agreed to watch it, only to discover that in that whole 6 months of her begging to do so that the case was completely empty the whole time.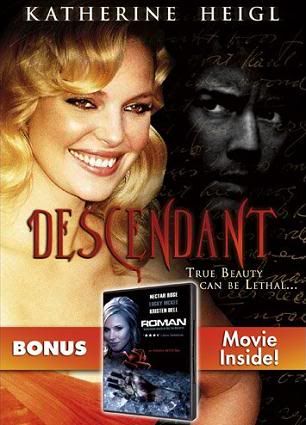 Thankfully, I bought this DVD of the film Descendant a while back, which came with a free copy of Roman, so we got to watch it tonight anyway. Well actually, i'm not sure why I used the word thankfully because if i'm being honest, we were both pretty bored by the movie. It's a sort of companion piece to May that sees the star of May (Angela Bettis) directing while the director of May (Lucky McKee) stars. It's basically May but with a loner male character and without the whole Frankenstein thing. Unfortunately, it's not even half as engaging as May. I love both Angela and Lucky a whole lot and think they're incredibly talented, but I just couldn't get into this one at all. Bah. I just hope nobody saw this and decided after watching it to not bother with May ...

I guess the lesson i've learned here is to open up DVD's as soon as I get them. And to not let Jen pick movies anymore. I kid, I kid.