... excuse me ladies, while I become a typical man for one quick post ...

The jaws of horror geeks the world over hit the floor when the above poster for the upcoming flick Nurse 3D was released onto the net today (CLICK for uncensored boobage!). This certaintly isn't the first time horror movies have been marketed using highly sexualized tactics. Check out some of my favorite sexy horror movie posters from the past!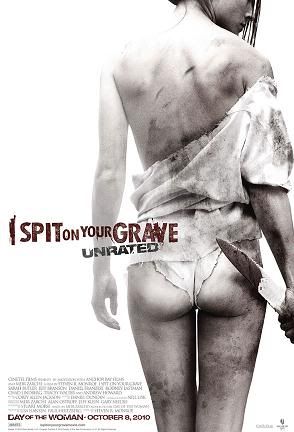 The poster for a movie about a girl who gets brutally raped by a pack of wild men probably has no right being so sexy, nor do I have any right being so turned on by a bloodied and dirty woman, but that's one fine rear end no matter the circumstances. In fact, the sexiness and talent that is Sarah Butler was just about the only thing worth watching this movie for.




Again, a naked chick holding her own decapitated head doesn't necessarily sound like the sexiest thing ever, but this is a beautiful piece of art if ya ask me. Always wanted to get a full sized print of this but can't seem to find one anywhere.




Though what's going on here is only cleverly implied, this poster was deemed too sexual for the masses and was re-tooled so that the legs of the actress were blocked out, thus making it look more like she was dancing than fang banging. Can't get much more uptight than that.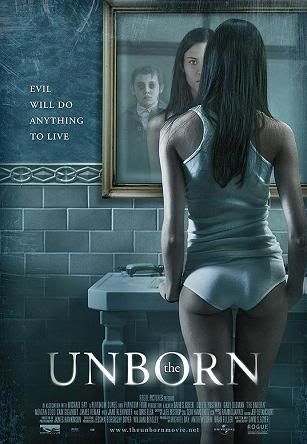 Note to filmmakers; if you want to get people to see your movie, put Odette Yustman's buttocks front and center on the poster. Nevermind the quality of the movie, that'll sell enough tickets to get ya by. (Have you figured out which part of the female anatomy is my favorite yet?)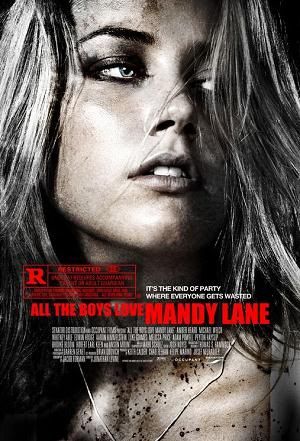 This one's not as lurid as some of the other ones on here but it proves that Amber Heard need not shed any clothes, show any skin or even take a shower to be drop dead sexy. Only thing sexier than this poster would be the news that this solid horror flick is finally getting a US DVD release ...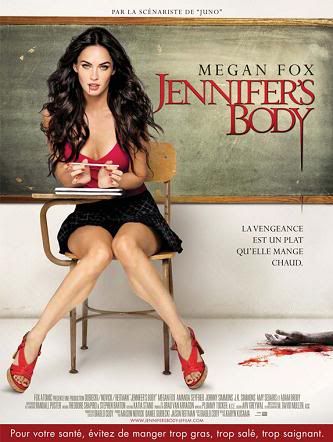 Say what ya want about Megan Fox's acting talents, but there's no denying that she's got ample amounts of god given sex appeal. I still can't understand why her body wasn't shown off more, in a movie named after her character's body, but the various posters leading up to the release definitely capitalized on what she's got going on. This one's my favorite of the bunch.




Whether it's a hand drawn interpretation or the real thing, there is perhaps nothing sexier in the world of horror than Linnea Quigley doing a striptease in Return of the Living Dead. This gorgeous poster from France is proof of that.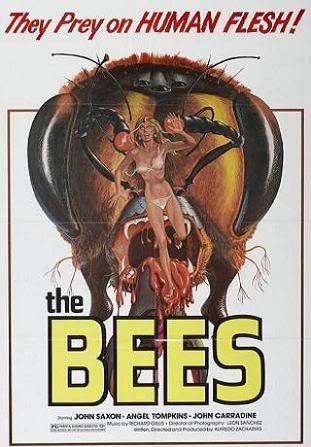 I realize i'm gonna sound like a weirdo right about now, but there's something that slightly turns me on about a giant killer bee flying after a chick in loose fitting bra and panties with clear intentions of sticking his big proboscis deep inside her. Lay off me, you know you like it too. No? It's just me?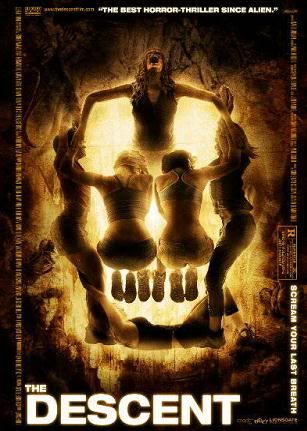 Taking a cue from Salvador Dali and using the curvature of the female stars' bodies to form the foreboding image of a skull, this one is pure class and one of my favorite movie posters of all time.

Those are the only ones coming to the ole noggin at the moment. Leave a comment below with your personal favorite sexy horror posters!