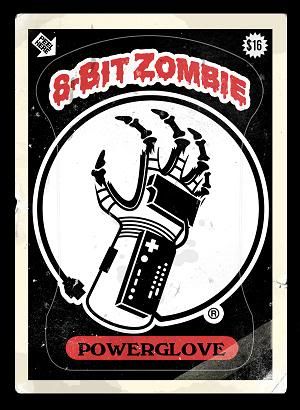 I recently discovered a company called 8-bit Zombie, one that specializes in t-shirts and hats based on pretty much everything from the 80's that a man like myself loves. With beautifully hand drawn designs honoring everything from Little Monsters (one of my childhood favorites) to The Lost Boys to The Neverending Story, it truly feel likes they plugged a tape recorder into my childhood brain and specifically set out to make products that would call directly to me. Featuring a kickass site layout that puts the shirt images onto Garbage Pail Kids cards for main page thumbnails and an upper righthand corner graphic made to look like an old NES taskbar that displays player coin collecting totals, 8-bit Zombie is a clothing company ripped straight out of the 80's, one that hits the nail on the head of the awesomeness of the decade in just about every department.

Take a look at some of the coolest items from their summer 2011 line, which is totally dedicated to everything the owner is obsessed with in regards to the 80's ... things we all likely share a common place in our hearts for. Prepare to have your mind blown back a couple decades!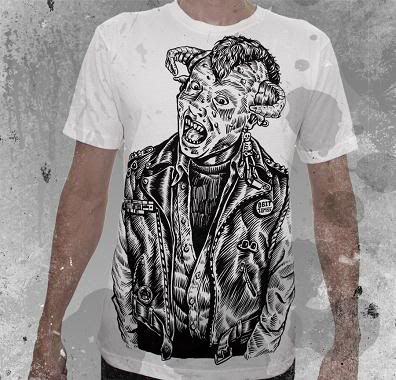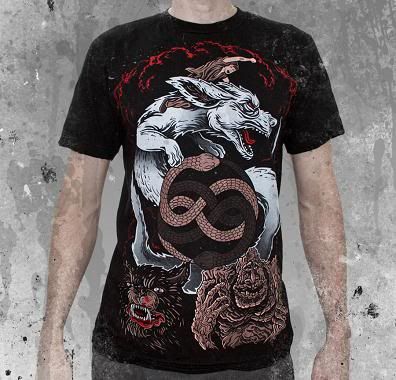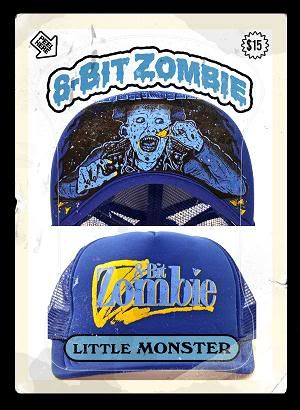 Shirts will run ya either $18 or $20 while hats go for $15, with 80's style sunglasses even available for 8 bucks. To see several more kickass designs and purchase any (or all!) of the above ones, head over to 8-BIT ZOMBIE, one of the coolest clothing companies on the web. Now where the hell is my debit card ...