As a hardcore movie fan and DVD/Blu-ray collector, it is absolutely essential to have Region Free players for both formats in your arsenal, at least as far as i'm concerned. There are tons of releases that either never come to your area, come to other areas before your area, or are released elsewhere with far cooler packaging and/or features and if you're a true collector, you simply need the best of all worlds. I live in the United States and I frequently find stuff on Amazon's UK branch that I get insanely jealous about. Thankfully, I have a Region Free player, at least when it comes to DVD's. To show ya what I mean, here are six upcoming UK and Blu-ray home video releases that support my urges that you go region free!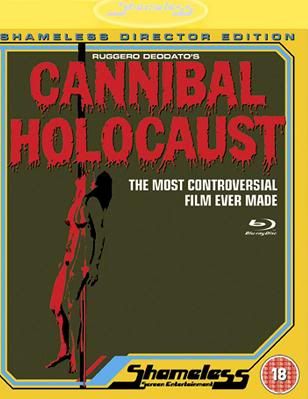 Cannibal Holocaust

: Ruggero Deodato's Edit DVD & Blu-ray - September 26th

We've gotten several different releases of

Cannibal Holocaust

here in the states, but never on Blu-ray and never in this capacity. This 'Director Edition' features both the entire uncut film as well as a cut of it with all of the animal cruelty removed. While a previous release of the film on home video gave us the ability to watch an animal cruelty free version that removed whole chunks of the film, this one promises to take it all out without affecting anything else in the movie. Deodato has always been regretful about the real animal abuse/killings in the movie and this looks to be his way of finally making things right by taking that footage out of the film, without affecting its overall impact.





Nightmare on Elm Street

1-7 Blu-ray Set - October 3rd



**UPDATE : IT'S JUST COME TO MY ATTENTION THAT THIS RELEASE IS GOING TO BE REGION FREE!!!**



September 27th here in the states sees the release of a two pack featuring

Elm Street

's 2 & 3 on Blu-ray, adding to the already previously released Blu-ray of the first film. One week later, the UK gets this box set, which features every original

Elm Street

film on Blu. Stateside, there are no current plans of releasing parts 4-7 on Blu that i'm aware of.





Saw

1-7 Blu-ray Set - October 3rd

The same day in the UK sees the release of this set, which includes every film in the hopefully over

Saw

franchise. Stateside we've gotten each individual film released on Blu-ray, with only the first three films getting packaged together on the format.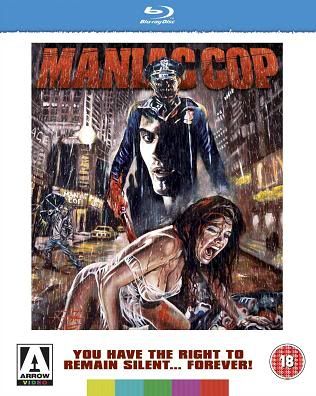 Maniac Cop

Blu-ray - October 3rd

A week after this new Arrow Video Blu gets released in the UK, Synapse unleashes their Blu-ray of the film here in the US. The UK release comes with all the bells and whistles we've come to expect from Arrow, including new special features, a double sided poster, reversible cover art and collector's booklet. As with all of Arrow's Blu-ray's, this one is Region Free, which I guess means I cheated by including it on this list. Deal with it. Now the thing here is that the US Synapse release also comes packed with exclusive new features, so you're gonna have to compare the two to decide which version you want to pick up. Here's a nice side by side special feature comparison to help ya out, courtesy of the blog McBastard's Mausoleum.





The Woman

DVD & Blu-ray - October 17th

This latest film from

May

director Lucky McKee has gotten tons of praise and attention within the horror community and beyond of late, with several moviegoers running out of the theatre (yes, running) during a recent screening, and one dude even demanding it be banned and burned. Bloody Disgusting just recently announced they picked up the film and are planning a limited stateside theatrical release on October 14th. A DVD release will surely soon follow but if you want to check out the film as soon as possible, this UK release is the way to go.





Mother's Day

DVD - October 24th

Originally slated for a US theatrical release the same weekend that

Insidious

came out, Darren Bousman's

Mother's Day

remake has seemingly been pushed back into motion picture purgatory, with no plans for a US theatrical or even home video release. If you want to see it, you're gonna have to get this Region 2 DVD, which comes just in time for Halloween.

See what I mean?!