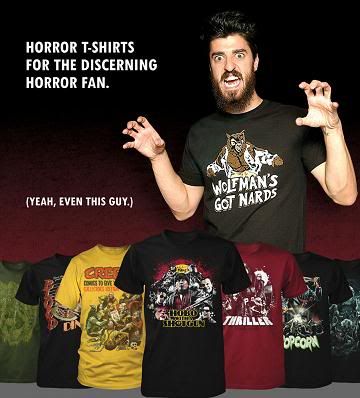 Not sure who that bearded dude is and i'm not gay or anything, but he pretty much makes Ryan Gosling look like a fat sweaty dude with acne. Am I right?

And yes, that is the first full look at the Rags' upcoming

Hobo With a Shotgun

shirt, hitting their site sometime next week!

The new issue of Paracinema (#13) is now available for sale both online and at over 75 retailers around the country. Pick it up because it's an awesome magazine, not just because you envy that dude's sweet face sweater!!