As a toy nerd and collector my whole life, it was inevitable that i'd someday stumble into the magical world of customizing, where the possibilities of who is given the action figure treatment are not limited by licenses, fan demand or anything but the imaginations of the artists who do it. Not only did I eventually discover that world, but I in fact even became a customizer myself at one point in my life, albeit not a very good one when I look back on my work now (back in the day, I thought I was the shit).

I spent many hours of my formative teenage years not chasing tail or hanging out with friends but rather locked in my room with broken up wrestling figures and gobs of acrylic paints, turning what the major toy companies were releasing into brand new action figures that they'd probably never mass produce, be it old school wrestlers who never got the proper respect or merely updated attires on existing figures, to reflect the way a wrestler looked on the latest episode of Monday Nitro. Ya, I was a total dweeb and, as you might imagine, didn't get any attention from women until I was nearly 20. Honestly, I wouldn't have it any other way, as I had a blast not only collecting and customizing my own figures, but holding elaborate wrestling events in my bedroom, which i'd act out using my massive collection of wrestling toys. Yep, I sang the themes and I at times even brought my customs into the fray, though I always had to play gentle with those guys because they tended to break really easily. That and the backs of them were rarely painted, as I usually opted to just paint what would be seen by my "fans" once I took pictures of them and uploaded them onto my website; Mortis45's Sweet Customs. It's no longer active, so don't even try to find it.

Anywho, though toy companies like NECA, Mezco & Amok Time are these days branching out and finally giving respect to more obscure characters from the world of horror who would've never been given the toy treatment a few years back, such as that girl with the roach arms from

Dream Master

, I still find myself prowling the web for customs from this world much as I did in my acne ridden years doing the same within the world of pro wrestling. On that note, here are 10 kickass horror movie themed custom toys that i've recently found in my travels, all of which I would instantly snatch up if they were to be mass produced. I expect you'll feel the same way!


LORD CRUMB,

BAD TASTE

- TP CUSTOM STUDIO
PATRICK BATEMAN,

AMERICAN PSYCHO

- TONYSTARK
ALIEN FROM

THEY LIVE

- MOTORBOT
XENOMORPH PEZ - PETER "RAT D" DAVIDSON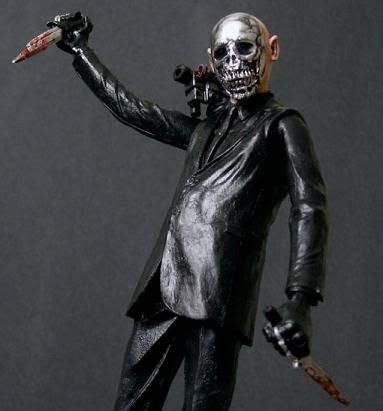 CHROMESKULL,

LAID TO REST

- N TT
CASEY & SCUZ,

RETURN OF THE LIVING DEAD

- TP CUSTOM STUDIO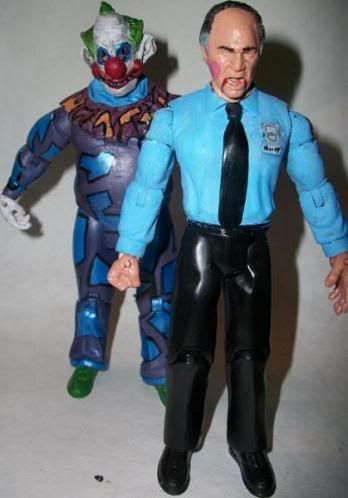 KILLER KLOWN & OFFICER MOONEY,

KILLER KLOWNS FROM OUTER SPACE

- JHEARTC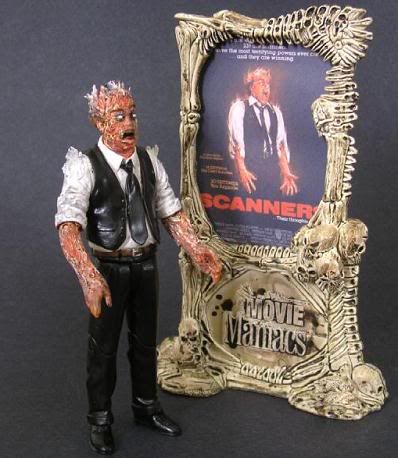 DARRYL REVOK,

SCANNERS

- N TT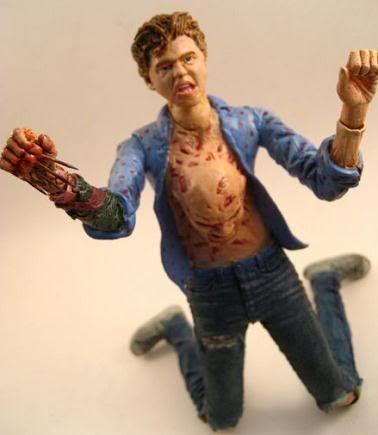 JESSE,

NIGHTMARE ON ELM STREET 2

- PAINT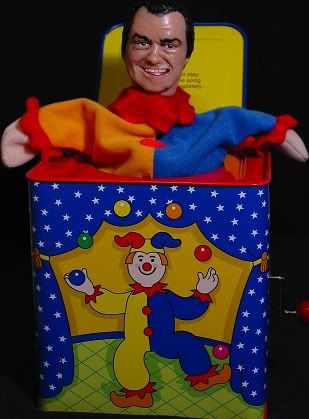 JACK NICHOLSON ... IN THE BOX - SUSAN'S CUSTOM CREEPY DOLLS

Would you like to see more of these custom toy compilation posts in the future or should I keep this stuff to myself? Give me some feedback below, duder!