It's no secret that most film critics look down upon horror movies, considering the genre the bastard son of "real cinema". There has been no greater example of this over the years than Roger Ebert, who has been spewing hate at the genre for the past several decades. He's become known for giving many horror movies zero star reviews, oftentimes so engraged by their violence that he makes wild claims about the negative effects the genre is having on our society and has many times even gone so far as to condemn the filmmakers and fans for making and watching such terrible filth. For those of us that love horror movies, this hardcore hatred has resulted in many totally hilarious reviews, several of which I collected for a post around this time last year.

On the flip-side of things, there have actually been a few horror movies over the years that Roger Ebert has liked, though he generally has some negative things to say about them and the genre as a whole even when he does enjoy them. I've collected ten of those positive horror movie reviews for your enjoyment, limiting myself to only sharing the ones that you guys will probably find quite surprising. I think it goes without saying that most movie critics, even when they hate horror movies, find it in their hearts to dig on movies like

The Exorcist

&

Jaws

, oftentimes not even acknowledging that they belong in the genre because they're so well made, so i've excluded stuff like that. These are exclusively the reviews that you will probably find yourself quite shocked to realize that you're actually in agreement with Ebert about!

Click on the linked titles of the films to read Ebert's full thoughts.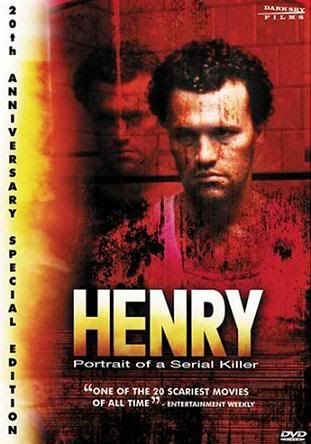 Henry : Portrait of a Serial Killer - 3 1/2 stars



"This is a movie that's an obvious candidate for the proposed A (for adult) rating. It is a chilling film that - fair warning - will horrify many viewers and is intended to illuminate, not entertain. But it also is a very good film, a low-budget tour de force that provides an unforgettable portrait of the pathology of a man for whom killing is not a crime but simply a way of passing time and relieving boredom."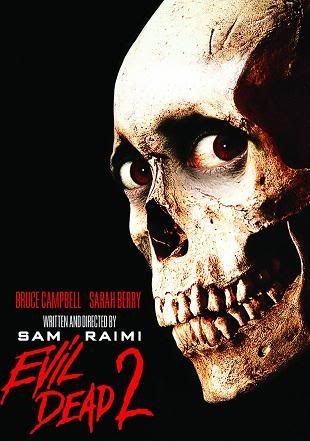 Evil Dead 2 - 3 stars



"...I'm not suggesting that "Evil Dead 2" is fun merely because you can spot the references to other movies. It is because (a) the violence and gore are carried to such an extreme that they stop being disgusting and become surrealistic; (b) the movie's timing aims for comedy, not shocks, and (c) the grubby, low-budget intensity of the film gives it a lovable quality that high-tech movies wouldn't have."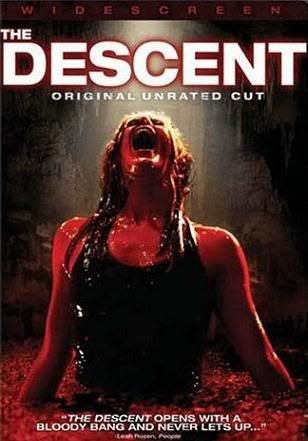 The Descent - 4 stars



"Finally, a scary movie with teeth, not just blood and entrails -- a savage and gripping piece of work that jangles your nerves without leaving your brain hanging. And so, for a change, you emerge feeling energized and exhilarated rather than enervated, or merely queasy. This is the fresh, exciting summer movie I've been wanting for months. Or for years, it seems."






Fright Night - 3 stars



"Fright Night is not a distinguished movie, but it has a lot of fun being undistinguished."





Wes Craven's New Nightmare - 3 stars



"Serious fans of horror movies relate only in a secondary way to the chills themselves; they're connoisseurs of the genre, the special effects, the makeup, the in-jokes. They're going to love this movie, which seems to have been made not only for but by Fangoria fans. But it also works for general audiences. I haven't been exactly a fan of the "Nightmare" series, but I found this movie, with its unsettling questions about the effect of horror on those who create it, strangely intriguing."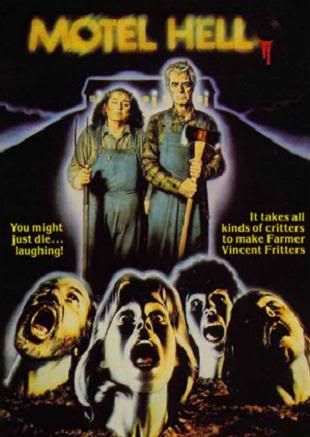 Motel Hell - 3 stars



"Motel Hell is a welcome change-of-pace; it's to "The Texas Chainsaw Massacre" as "Airplane!" is to "Airport." It has some great moments, including a duel fought with chainsaws, a hero swinging to the rescue on a meathook, and Farmer Vincent's dying confession of the shameful secret that he concealed for years. These moments illuminate the movie's basic and not very profound insight, which is that most of the sleazoids would be a lot more fun if they didn't take themselves with such gruesome solemnity."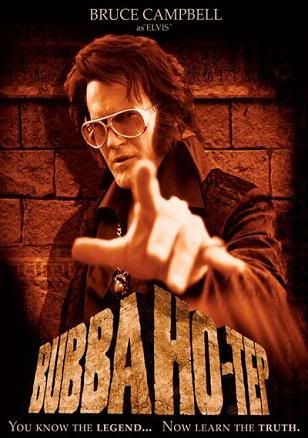 Bubba Ho-Tep - 3 stars



"It does sort of work in one way: It has the damnedest ingratiating way of making us sit there and grin at its harebrained audacity, laugh at its outhouse humor, and be somewhat moved (not deeply, but somewhat) at the poignancy of these two old men and their situation. Elvis asks himself how in the world the King of Rock and Roll ended up in a rundown East Texas nursing home with a boil on the family treasure, and by the end of the movie he has answered this excellent question more amusingly than any reasonable moviegoer could have expected."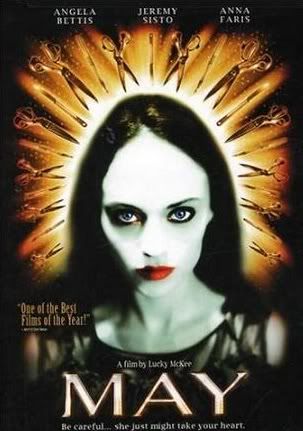 May - 4 stars



"May is a horror film and something more and deeper, something disturbing and oddly moving. It begins as the story of a strange young woman, it goes for laughs and gets them, it functions as a black comedy, but then it glides past the comedy and slides slowly down into a portrait of madness and sadness."





Re-Animator - 3 stars



"One of the most boring experiences on Earth is a trash movie without the courage of its lack of convictions. If it only wants to be cynical, it becomes lifeless in every moment - a bad dream on the screen. One of the pleasures of the movies, however, is to find a movie that chooses a disreputable genre and then tries with all its might to transcend the genre, to go over the top into some kind of artistic vision, however weird. Stuart Gordon's "Re-Animator" is a pleasure like that, a frankly gory horror movie that finds a rhythm and a style that make it work in a cockeyed, offbeat sort of way."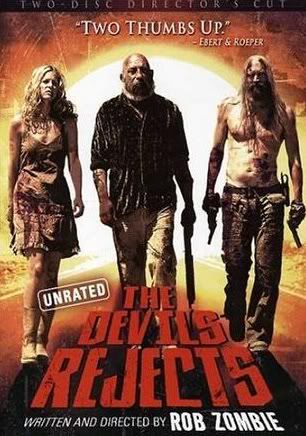 The Devil's Rejects - 3 stars



"Here is a gaudy vomitorium of a movie, violent, nauseating and really a pretty good example of its genre. If you are a hardened horror movie fan capable of appreciating skill and wit in the service of the deliberately disgusting, "The Devil's Rejects" may exercise a certain strange charm."


_____________________________________

I think one thing is clear here; Ebert is only not disgusted by horror movies when the violence and horror is conveyed with a purpose or in an over the top spoofy kinda way. You can't fault a man for his opinions, but I think it's safe to say that this is simply a genre that a guy like Ebert was just never meant to enjoy!