I generally have little to no interest in anything dealing with politics. It's just not my thing. But when you take political figures and mash them up with the Universal Monsters, you pique my interest. That's exactly what a company by the name of Heroes In Action Toys recently did, with their line of Presidential Monsters, a series of seven action figures that fuse the most well known Presidents in the history of the country with the most beloved monsters Universal ever brought into our lives. Now that's a group of Presidents i'd actually get off my ass and vote for!

Check out the full line of 8 inch Presidential terrors below, which feature kickass package art by artists J. Anthony Kosar & Jason Edmiston (he did the last four pictured), and then find out how you can pick them up for yourself or for a loved one this holiday season!


GEORGE W. BUSH IS ... ZOM-BUSH!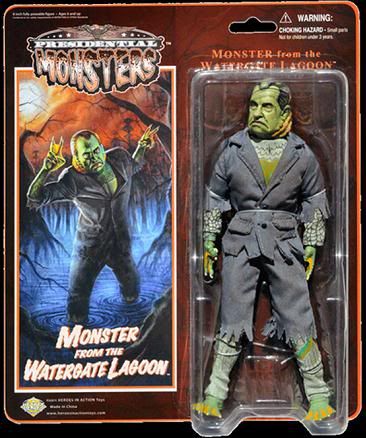 RICHARD NIXON IS ... MONSTER FROM THE WATERGATE LAGOON!
JOHN F. KENNEDY IS ... PHANTOM OF THE WHITE HOUSE!
ABE LINCOLN IS ... LINCOLNSTEIN!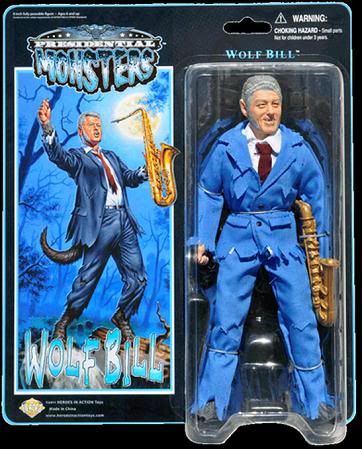 BILL CLINTON IS ... WOLF BILL!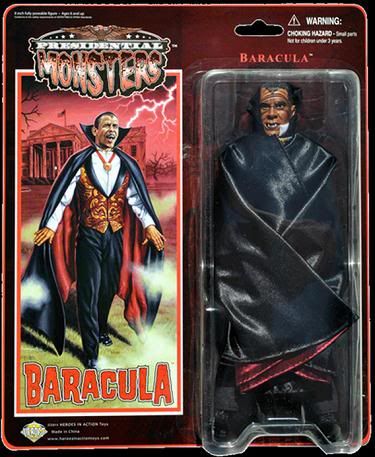 BARACK OBAMA IS ... BARACULA!



RONALD REAGAN IS ... THE RONMY!



Nixon, Lincoln and Barack are currently out of stock over at Heroes In Action, with the other four in the series selling for $24.99 a piece. If you want them all, they can also be found at other toy outlets around the web!