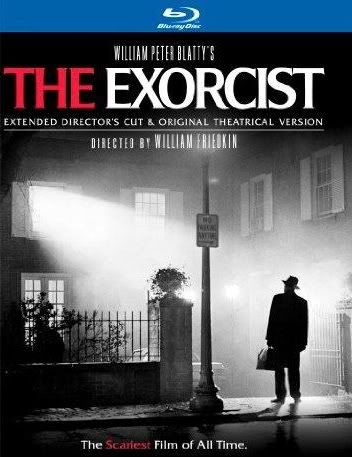 It's an excellent day for one hell of a deal!



THE GOODS :

The recent two disc Blu-ray book release of

The Exorcist

, featuring enough bonus features to make your head spin (outlined below), a 40 page booklet, a personal note from director William Friedkin & newly remastered prints of both the original theatrical cut and the unrated director's cut of the film. In Friedkin's own words, this release "represents the very best print ever made of

The Exorcist

". I own this set and trust me when I say it is in fact the be-all end-all release of the film.




Disc 1 : Director's Cut

- New 3-part documentary on the movie's production and legacy
- Raising Hell: Filming The Exorcist (*NEVER BEFORE SEEN FOOTAGE*)
- The Exorcist Locations: Georgetown Then and Now
- Faces of Evil: The Different Versions of The Exorcist
- Commentary by director William Friedkin

Disc 2 : Theatrical Cut

- Introduction by William Friedkin
- 2 commentaries: 1) director William Friedkin, 2) producer/screenwriter William Peter Blatty
- Sound effects tests
- Feature-length 1998 documentary The Fear of God: The Making of The Exorcist
- Interview gallery covering the topics: the original cut, the final reckoning and stairway to heaven
- Original ending and more



THE DEAL :

Currently only $13.49 on Amazon! Snatch it up before this deal goes back to hell!!