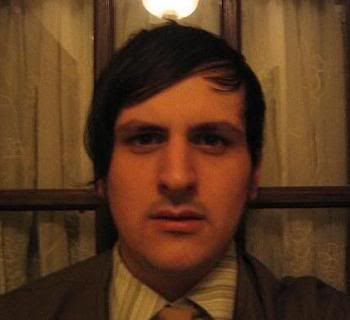 You may recall that last month I made a little post about a Silver Shamrock mask that was used in a Halloween party episode of

Knight Rider

, a tip which was sent my way by a reader named Billy Polard. Well I got another e-mail from Mr. Polard last week, which contained links to a couple of his music videos, which he created entirely on the Nintendo DSi. He wanted to share his work with me, though he admitted that his music probably wasn't my style. Long story short, his music is totally my cup of tea (most people assume i'm into death metal and shit like that, which i'm actually not) and his videos are pretty damnn brilliant, to the point that they even made both Jen & I a little misty eyed. Though they don't have much to do with horror, aside from the fact that one has a monster and the other has a bunch of ghosts, I wanted to share his work with you folks. Here on Freddy In Space, it's never off topic to share the talents of my readers!

So check out Billy Polard's two music videos thus far, both painstakingly hand drawn on the DSi and featuring his own original songs. Hope you enjoy them as much as I did!




LOSING LIGHT






WHEN OUR BEDROOMS WERE ONCE HAUNTED



If you dig Polard's style, head over to his YouTube channel for some more little treats, including a pretty touching little musical tribute to Ernest himself, Jim Varney, fittingly titled

Ernest Goes To Heaven

. You can also download his whole album,

The Ghost In You

, or just individuals songs from it over on iTunes.

Love it all, Billy. Keep doing what you're doing and don't give up on your dreams. You're not meant to toil away at AC Moore sir, that's for damn sure.