Back around this time in 2007, McFarlane Toys released a line of action figures dubbed

Twisted Christmas

, which consisted of six toys depicting horrific versions of the most beloved Christmas characters out there. The results were pretty spectacular and being that we're just about balls deep into this year's holiday season, I wanted to take a quick look back on the line. But before we get to the good stuff (the pictures), here's a little unnecessary backstory!

Todd McFarlane kicked off his own action figure line back in 1994, which began as a platform for him to release toys based on his

Spawn

comic book series. The company soon started branching out, releasing toys based on cult/horror movies as well as birthing their own original plastic atrocities unto the world, sometimes even in collaboration with other artists like Clive Barker. In 1997, McFarlane started bringing his own versions of classic stories and characters to life, with lines devoted to everything from classic children's tales like

The Wizard of Oz

to infamous real life killers. The final series of that fantasy meets reality line was

Twisted Christmas

, a dark and horrifying take on the most joyous and kid friendly holiday of the year, where Santa and Rudolph became as terrifying as Freddy Krueger and Cujo.

I think that about establishes everything that needs to be established. So now that that's been established, let's take a journey back into Todd McFarlane's sick mind and have ourselves a twisted little Christmas!


SANTA CLAUS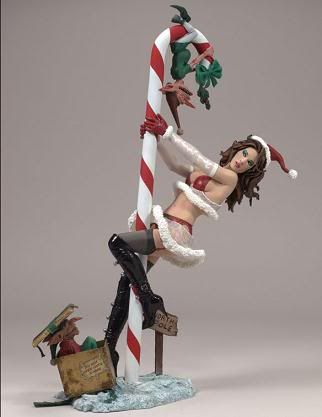 MRS. CLAUS
SANTA'S LITTLE HELPERS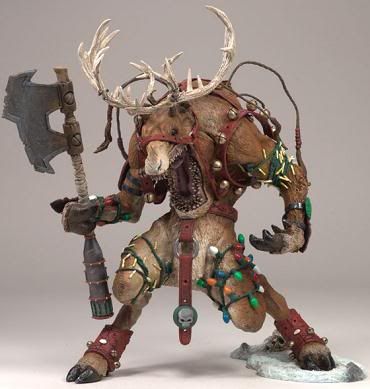 REINDEER RUDY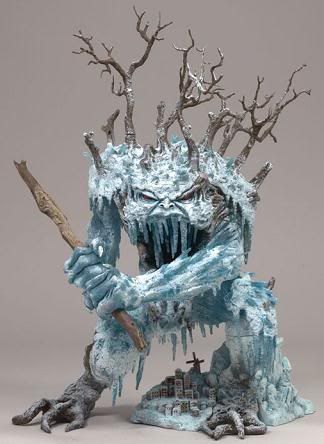 JACK FROST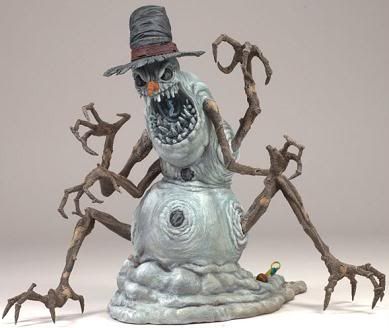 SNOWMAN



Pretty cool, eh? You can still purchase all of these over on Amazon for pretty decent prices, starting at just $14.99 for the big guy himself and going all the way up to $55.00 for the brunette Mrs. Claus (she was also released with variant blonde hair). Gotta love the little elf staring up her skirt as she works that pole. Now that's my kinda Christmas!

Is it just me or would this line of toys make for one hell of a kickass McFarlane Christmas horror flick? It's never too late for a spin-off, Todd!