If you read this blog with any regularity, you should by now be familiar with Electric Zombie, an off the charts awesome clothing company with a serious taste for the mad and macabre. Always finding a way to take elements from kickass horror movies and infuse them into their own unique line of wearables, Electric Zombie has for the past couple years been one of my few go to places for both clothing and art, as they often print their designs onto both shirts and posters. It was pretty much destined to be love at first sight between us, as this quote from company owner Kyle Crawford proves ...



"I just want to make and put out stuff that I would want to wear. Making cool shirts is what it's all about. Making products that I wish I had. Robocop eating pizza? Zombie Ultimate Warrior? Done and done."



Yep, that about sums that one up in a nutshell.

For the Fall/Winter season this year, Kyle went with the theme of movies he likes to watch around Halloween time, which has resulted in a line of shirts and posters inspired by movies the likes of

Nightmare on Elm Street 2

,

Return of the Living Dead 3

,

Christine

,

The Lost Boys

,

Texas Chainsaw Massacre

,

Trick 'r Treat

,

Child's Play 2

and even

Brainscan

. I'm gonna go ahead and assume that you too love all of the aforementioned movies and thus, will be whipping out your credit card in just a second here. Check out some choice selections from the line below!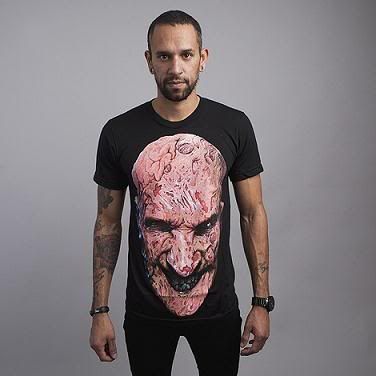 **ALSO AVAILABLE AS A POSTER**



**LIMITED TO 100 PIECES**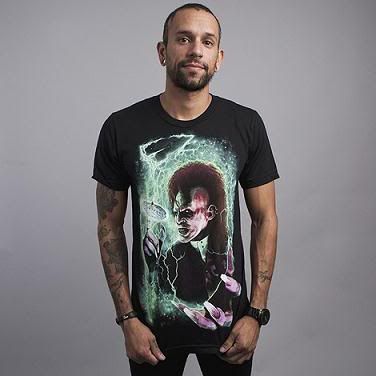 **ALSO AVAILABLE AS A POSTER*



*ALSO AVAILABLE AS A POSTER*

Head over to Electric Zombie to purchase these and other shirts/posters, including another limited edition

Trick 'r Treat

inspired one as well as a couple totally original designs!