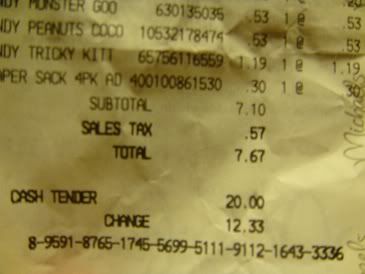 If there's anything more awesome than Halloween itself, it's the incredible discounts stores offer up their Halloween goodies at once the calendar flips over to November. Early November is always a bittersweet time for me, because i'm both sad at the fact that most stores will no longer have cool shit for me to buy but at the same time excited to get my vulture on and pick through their leftover stock for little tricks and treats that I can actually afford, being that they tend to be selling for at least 50% off.

Two of my favorite early November haunts (aside from the seasonal Halloween shops) are Target and the craft store Michaels. While Target is generally a good place to hit around this time of the year for festive food items, like pumpkin flavored everything (Pop-Tarts, cream cheese, bagels, coffee ... you name it), boxes of the General Mills monster cereals & huge bags of candy that didn't sell in October, i've found Michaels to be the place to go for seriously discounted unique little gift items, which I tend to add to the ever growing bin of goodies that I pop into packages I send out to you guys and gals, whether they're included with giveaway prizes or just stuffed into random care packages. So don't be surprised if some of this stuff ends up coming your way real soon!

Let's take a look at everything I scored at Michaels last night, where a lot of stuff was upwards of 80% off!



Four mini wooden coffins - .39 a piece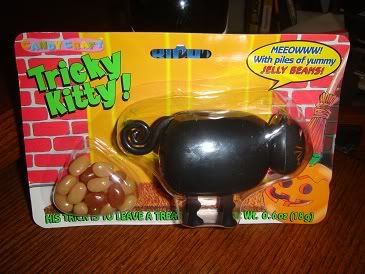 Black cat that shits out different colored edible turds (yum!) - $1.19 ... my biggest splurge, but how could I resist?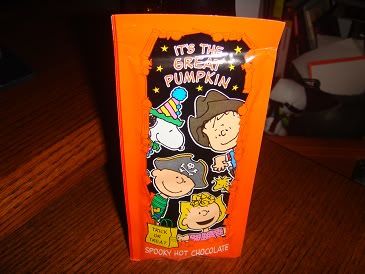 Great Pumpkin hot chocolate mix - .53



Halloween sticker book - .99



Monster sized monster pens - .20 a piece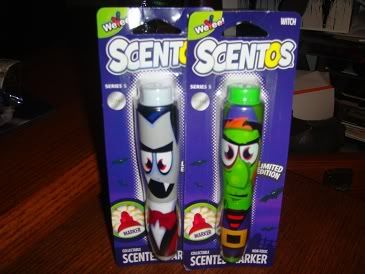 Dracula & Witch scented markers - .20 a piece



Green apple edible monster goo - .53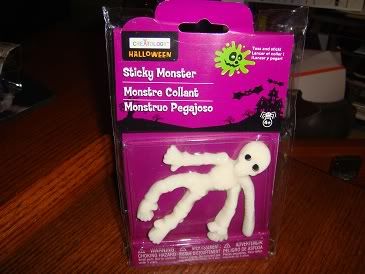 Sticky skeleton - .20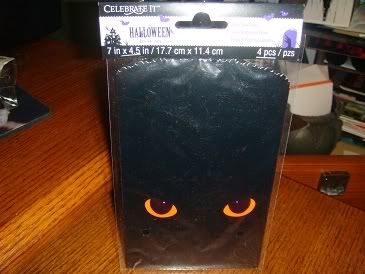 Treat sacks - .30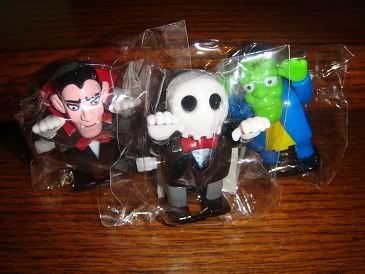 Little wind-up monster dudes - .20 a piece

Grand total of all of this? $7.67!!

Needless to say, if you've got a Michaels near you, you need to get over there before people like me swoop everything up. Also needless to say, i'll be heading back over there real soon. If I had known that everything in my basket was gonna come to less than $8, I sure as hell would've packed a whole lot more in there!

The countdown begins again ...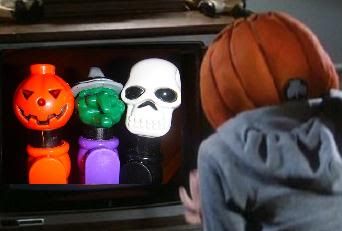 361 days till Halloween, Halloween, Halloween, 361 days till Halloween ... SILVER SHAMROCK!