The horror shirt industry has really taken off in the last couple years, with many new companies sprouting up in the wake of Fright Rags re-defining just what a horror movie t-shirt was and could be. They showed that horror shirts could be more than just bland poster art or a film logo slapped onto a cheaply made shirt, and our little community was never the same again.

It's always my pleasure to introduce you folks to new companies with the same desires to make us geeks look as cool as possible while pimping our favorite splatter flicks and it just so happens that one such new company has just fallen into my lap. I love when that happens.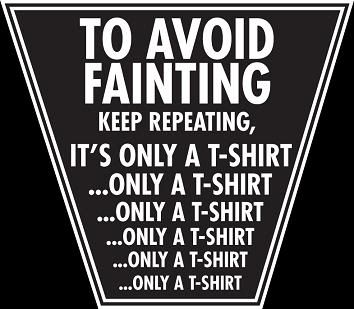 Launched just last month, on Halloween day, Australia based company It's Only a T-Shirt combines their love for the genre and for vintage poster art to create limited edition throwback shirts that, as they say,

"instill a feeling of nostalgia for a time lost to the digital age."

Setting their sights on the obscure and less recognized films in the genre, the new company looks to release shirts that are not only fully licensed but also very limited in quantity, making them as rare as the films they're tackling oftentimes are. Going the extra mile to really embody that vintage feeling, each shirt will come in a VHS box made by the company, which will feature the same original art that appears on the correlating shirt, the idea being that they want to provide Videovores with that long lost feeling of buying a new VHS tape. Something tells me I just got your strict attention.

First up for It's Only a T-Shirt is a fitting tribute to an Australian genre classic, a film which is currently on the remake fast track, 1978's

Patrick

. Check out their very first offering below!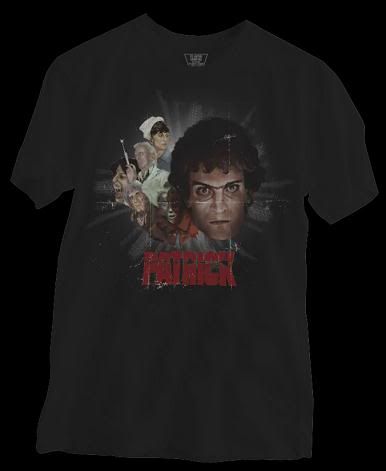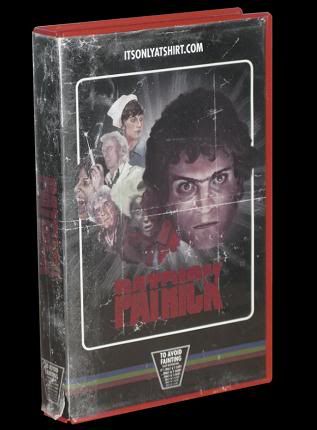 The package will sell for $35 and though it's not set to officially release until later this month, the whole shebang can be pre-ordered while supplies last. There are only 200 of these being made and then they are gone for good, so hop on this while ya still can. Pre-order it today over at It's Only a T-Shirt!

What's next for the company? Well, what I can say is that their second design will be announced next month and Freddy In Space has been given first crack at the giveaway rights, so keep your eyes peeled for that!!