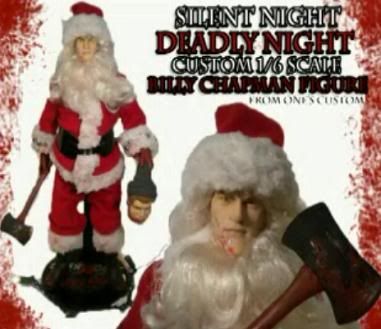 It's fairly unlikely that

Silent Night, Deadly Night

's killer Santa Billy Chapman will ever be immortalized in plastic by a major toy company. Thankfully, we have customizers to fill in the blanks left by those mass market companies. Check out this screen accurate 12" Billy toy, done up by uber customizer extraordinaire One's Customs and shown off by the guy who was lucky enough to get his hands on the one of a kind piece. Always going out of his way to make his figures top of the line, One handmade not only Billy but a whole slew of accessories as well, including his trusty axe & the severed head of one of his victims. Get ready to get real jealous!!



Now all we need is a topless Linnea Quigley toy and a pair of deer antlers to hang her up on!