It was the second year in a row for horror recognition at the Academy Awards, as last night Rick Baker and Dave Elsey nabbed themselves an Oscar for their makeup work on last year's Wolfman redux. In addition, Natalie Portman went home with a Best Actress statue, making her only the third actress to receive such an honor for her work in the genre. I'd say last night was a pretty damn good one for horror!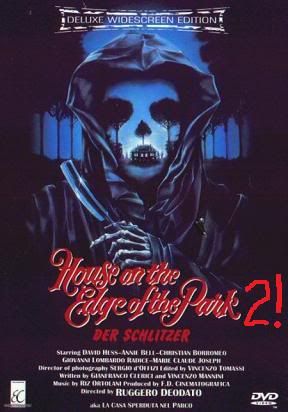 In the most unexpected development of the week, a press release was issued last week to announce cult director Ruggero Deodato's next film; a sequel to his 1980 flick The House on the Edge of the Park! Deodato will be directing the film and star of the original Giovanni Lombardo Radice will reprise his role. Betcha didn't see that one coming!
The criminally misused and under appreciated Lance Henriksen is about to get a little respect, in the form of a biography written by 30 Days of Night creator Steve Niles. Here's what Niles had to say about the book; "We're making it ourselves and selling it ourselves. I am deeply indebted to Lance Henriksen (who just met me last week) for allowing us to publish his book. It's going to be a real challenge but will give me first hand experience selling in various markets with grassroots marketing. People love his films. He's been in some of the greatest genre films of all-time. Our hope is that by combining Lance's book with some of comics top talent, then maybe we can each find new fans."
One of the most talked about indie films of the last couple years, Dead Hooker In A Trunk, is finally being given a DVD release, at least over in the UK. The disc will drop over there on May 23rd, with no US date announced yet. Congratulations to the Soska Sisters on this one, as I know they've been dying to unleash their dead hooker to the world!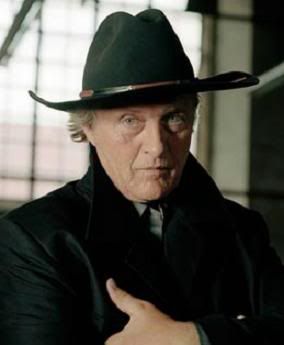 Several months back it was announced that Dario Argento would next be tackling the legendary tale of Dracula, with a 3D version of the classic being helmed by the Italian master of horror. Well ya can't have Dracula without Van Helsing and last week the project was given its Van Helsing when king of badass Rutger Hauer signed on to the film. John Ryder going toe to toe with Dracula? Count me in!


Leave a comment below with your thoughts on any or all of this week's news stories!