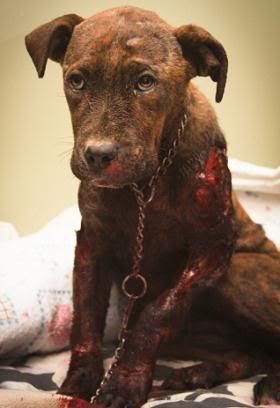 Just a quick note here which may interest some of you. Master of horror John Carpenter has taken to his Facebook and Twitter accounts tonight, coming to the aid of an abused dog by the name of Malachi, a pit bull terrier who was recently found in pretty bad shape. Watching the below video will help you understand the gravity of the situation, though I'll warn you that it's not easy to watch.



In an effort to help raise the money to cover Malachi's vet bills and establish a trust fund in his name to raise awareness about animal cruelty, with some of the money also going to future treatment and care of neglected and abused animals, Carpenter has promised that if you donate at least $25 to the fund, he will send you an autographed photo. All you've gotta do is head over to the donation spot over on Facebook, donate the money and then send a copy of your donation receipt to the following address...

Storm King Productions
8033 W. Sunset Blvd., #1044
Hollywood, CA 90046

To this I say, good on you, Mr. Carpenter. This is most definitely the best thing you've done since the late 80's. I kid, I kid.

Let's hope this dog isn't infected with 'the thing', thereby making us regret saving it. Get it? Get it?!

Ok, I'm done. Seriously, this is a great cause and Carpenter rocks for helping out. Do your part!