Today is the long awaited DVD & Blu-ray release of Lucky McKee's

The Woman

, one of the most must see and must own horror films of 2011. In honor of that release, I wanted to put the spotlight on four kickass pieces of merchandise that all fans of the film absolutely must have in their collection, along with either the DVD or Blu. So if you dig the movie as much as I do, get ready to bust out that credit card and add some serious awesomeness to your home and your life!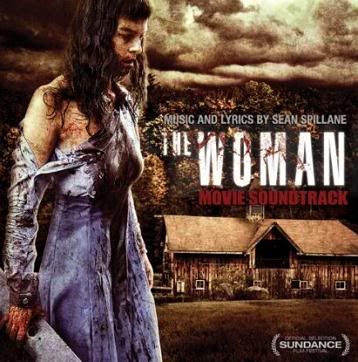 VINYL SOUNDTRACK

If ya ask me, you simply cannot own the movie without also owning Sean Spillane's soundtrack, which adds so much to the overall experience of the film. I've had this on repeat since I saw the movie last year and I'm betting you're with me on that one. Sure you can download MP3 versions of the songs on the cheap, but if you really love the soundtrack you may want to consider investing in this limited edition vinyl release, which features all the songs and comes individually numbered. If you don't have a record player lying around, this release also contains a digital download code so don't worry about not being able to listen to it. It's currently available for pre-order and will begin shipping March 6th!




FRIGHT RAGS T-SHIRT

Thankfully for all of us, the Fright Rags crew are also big fans of the movie. Today they just released this t-shirt, which is available in men's and women's sizes. Only 200 will be printed before it's gone for good, so hop on this one while ya still can!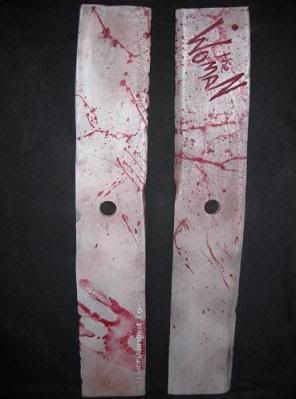 PROP LAWN MOWER BLADE

Don't want to spoil anything for anyone who hasn't seen the movie but if you have, you surely know the importance of this particular weapon to the outcome of the film. In one of the coolest moves in promotional item history, Modercine decided to make a limited number of polyester resin replicas of the bloody lawn mower blade, which are currently selling for $30 over on Amazon. Small price to pay for such a cool display piece, if ya ask me.




SIGNED LEATHER BOUND LIMITED EDITION BOOK

Though only sharing the titular character and not much else,

The Woman

is actually a sequel to

Offspring

, a movie adapted from a book written by Jack Ketchum. McKee & Ketchum not only got together to write the movie version of

The Woman

but they also wrote a print version of it together, which was released in both an inexpensive paperback form as well as this limited edition leather bound version. Signed and numbered, the book was limited to only 174 pieces, hand sewn and bound, making it perhaps the ultimate collector's item for fans of the story. Unfortunately, due to the limited nature, there's really nowhere to buy this edition these days aside from on sites like eBay, which is why there is no link above to purchase it. Keep your eyes peeled and prepare to shell out a couple hundred bucks if ya can't live without one. In the meantime, drool over more pictures of the most badass book of all time!