With only three episodes left in the thus far totally kickass second season of

The Walking Dead

, and with the shit beginning to hit the fan in a big way, it's only a matter of time before we say goodbye to the next major character to succumb to the zombie apocalypse. Is someone in the group going to eradicate the growing Shane problem? Is Hershel's old age going to make him easy pickings for a hungry walker? Only time will tell. But while we wait to find out who, if anyone, bites the big one before this season comes to a close, I thought it'd be fun to spice things up by having ourselves a little

Walking Dead

Death Pool. So read on for everything you need to know in order to win prizes for characters dying, in this FREE TO ENTER game of death!

OK so here's how it's gonna work. I've got 13 spots open for the Death Pool, corresponding to 13 current central characters on the show. To throw your hat into the pool, all you've gotta do is drop me an e-mail at MORTIS45@AOL.COM, with the subject "WALKING DEAD POOL" and your full name included in the body of the e-mail, and I will randomly draw one of those 13 character names from a hat for you. That character will be your character. If he/she dies within the final three episodes of this season, you win the pool. Simple as that. And when I say 'dies', I mean is 100% confirmed dead, no cliffhanger type mumbo jumbo shit here. Whether you get an unlikely to die pick like Rick or a much more likely to die pick such as Randall is entirely up to random fate, to keep things fair.

Now obviously being that there are only 13 characters up for grabs here, and that only one of you can have each one, the spots in the pool are by the nature of the game very limited. So if you want in, drop me that e-mail as soon as you possibly can, because I will pick characters for you guys in the orders that your e-mails are received. In other words, if you're the 14th person to e-mail me, you're unfortunately outta luck on this one. So hurry, hurry, hurry and please, only take part in this if you're truly a fan of the show, not just cause you want some free shit! This is meant to be a fun little thing for fans of the show.

I need all spots filled by this coming Sunday, in time for the third to last episode of the season, which airs at 9/8c on AMC. So again, if you want in, get in NOW!

Here's the listing of the 13 characters up for random grabs, and then we'll talk about the prize situation!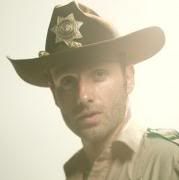 RICK
SHANE
LORI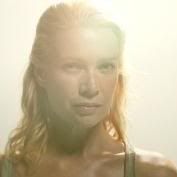 ANDREA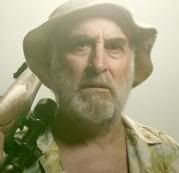 DALE
GLENN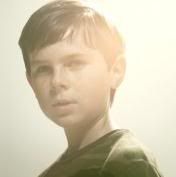 CARL
DARYL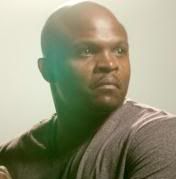 T-DOG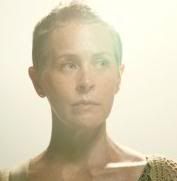 CAROL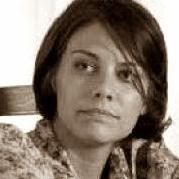 MAGGIE
HERSHEL



RANDALL



Though this is ultimately just for fun, here's the prize package that will be bestowed upon the winner, which will be purchased directly out of funds from my own pocket. Because I'm cool like that.




THE WALKING DEAD COMPLETE FIRST SEASON 3-DISC SPECIAL EDITION BLU-RAY

If you do end up winning and you don't have a Blu-ray player, just let me know and I'll get ya the Special Edition DVD set instead!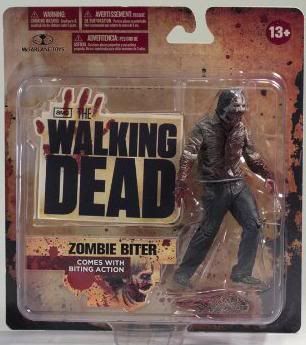 MCFARLANE TOYS 'ZOMBIE BITER' ACTION FIGURE



From Series 1 of McFarlane's

Walking Dead

TV series line (they also have a comic book line), this bad boy is from Season 1 of the show and features real biting action. So be careful with him!!

Now what if two of the 13 characters end up dying by the end of the season? Well then, we'll of course have two winners on our hands. So in the event that happens, the prize pack will be split into two parts, with the person who had the character who died first getting the Blu-ray or DVD set, and the second winner getting the action figure. In the event that three of the 13 characters end up dying, well, I'll figure something out if that time comes. Though I doubt it will. Obviously, if none of these characters die, nobody wins. But don't worry, I'm pretty damn sure at least one of them will!

Remember this is really just for fun, to help make watching these next few episodes even more exciting, so let's just have some fun here. Again, if you want in, drop me an e-mail at MORTIS45@AOL.COM with the subject "WALKING DEAD POOL" along with your full name, and I'll message you back with your randomly chosen pick, in the event that you're one of the lucky first 13!

I'll make a post with who has which character once all 13 spots are filled. So get to it!!



**UPDATE : ALL SPOTS HAVE BEEN FILLED. THANKS TO EVERYONE WHO ENTERED. SORRY TO ANYONE WHO MISSED OUT!**