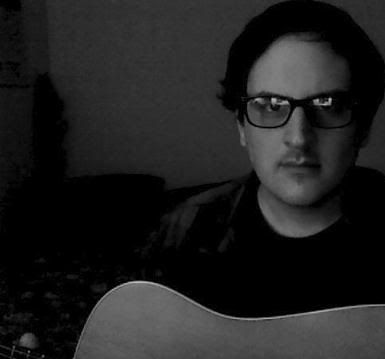 If the name Billy Polard sounds familiar to you, it's likely because I blogged about his work several months back. Polard, an artist and musician, came to me as a fan of my blog sometime last year, and I soon thereafter became a big fan of his work, to the point that I made a post about it even though it doesn't have all that much to do with the world of horror. Sometimes, when I dig something a whole lot, I can make an exception. And I dig Billy Polard a whole lot.

To create his highly unique music videos, featuring his own original songs, Polard painstakingly creates animations by hand on his Nintendo DSi, which he lays over the music. The results are pretty damn impressive, with little animated monsters and ghosts colliding with Polard's beautiful songs to create truly memorable, touching and one of a kind works of art. Before you read any further, I highly recommend you watch some of his videos over on his YouTube channel or Facebook page. Check out '

Losing Light

' in particular, a personal favorite of mine.

Now the reason I'm here tonight is because I got an e-mail from Polard this past weekend, which contained inside his greatest work yet (OK, so that's a bit of a biased opinion...). I honestly can't believe that he took the time to do this, but Polard took to his DSi recently and created an animation for me and the blog, which features Freddy Krueger taking an actual rocket ride into space, bringing to life the title of my blog in that same animated glory that his music videos revel in. 54 seconds after hitting the play button, my jaw hit the floor and I lost the ability to speak.

I now invite you to the world premiere of the Freddy In Space animated short film, hand made by the incredibly talented Mr. Billy Polard. Enjoy this silent journey into space, Freddy by your side!!



Billy, I honestly cannot thank you enough for taking the time to do this for me. The fact that someone as talented as you took time away from your own music and art to make a video for my little blog is truly touching and amazing. I actually feel kinda bad that you did, because you surely have better things to do with your time(!), but from the bottom of my heart, thank you so very much for this. I will cherish it always.

Again, be sure to check out Billy's work on his YouTube channel and go give him a 'like' over on his Facebook page to keep up to date with his latest projects!