Remember that new Syfy Original Picture

Leprechaun's Revenge

that I excitedly hyped up a couple weeks back? No? Well then CLICK HERE to learn all about it and find out why I'm so damn excited about a movie from a network that's not exactly known for delivering good movies! Hint : DAYWALT.



Leprechaun's Revenge

will be premiering at 9/8c this coming Saturday night, which is quite fittingly St. Patty's Day, and I would love to gather as many of you folks as I can together to watch the flick with me, through the chat feature on the Freddy In Space Facebook page.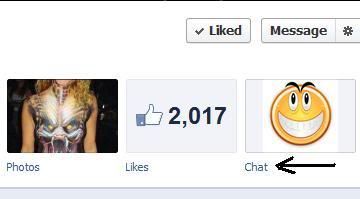 The idea is that we all grab ourselves a nice six pack of some fine Irish beer, turn our TV's over to Syfy at 9/8c, and then head over to the fan page and click that little smiley face chat icon seen above, allowing us to all essentially watch the film together and talk about it as we do. I figure it'd be a fun way to spend a Saturday night and I just want to kind of get an idea of who's gonna be around to do it and more importantly, who would be interested in doing it. I've got a couple people on board already, with director Drew Daywalt possibly even stopping by if he gets the chance, and a few more people will definitely solidify the fact that I'm indeed gonna go through with this. Pretty certain I will be anyway, even if only one other person joins me, but it'd be nice to get a little preliminary head count.

Soooo if you're down, leave a comment below and let me know!

And if you want more reassurance that this is gonna be a bit more worth spending two hours with than the usual Syfy fare, check out a blog post director Drew Daywalt recently wrote about the film, where he delves into how it came to be and what his intentions were when he set out to make it!