There's something inherently creepy about department store Easter bunnies, is there not? Much like a clown, you just know there's a real human being hiding behind the cheerful facade and chances are, given the fucked up society we live in, that most of those jolly faux bunnies are not as good and wholesome as they may appear. And yet there those possible pedophiles and drug addicts are, getting paid to take pictures with your children on their laps, held up in high regard as if they truly are Peter Cottontail himself. I don't know about you, but that gives me a serious case of the willies.

That said, some mall Easter bunnies are a lot creepier than others. Here are just a handful of those unintentionally creepy hoppers that somehow manage to be far creepier than anyone who has slapped on a bunny suit and actually gone out of their way to try and be creepy. I'm looking at you, James Duval.

Enjoy this pictorial look at the dark side of the Easter bunny!
*Yes, that was the same intro from the
creepy Mall Santas post
from last year, only with all Santa references replaced by bunny references. I liked it and it fit here, so why fix what aint broke?!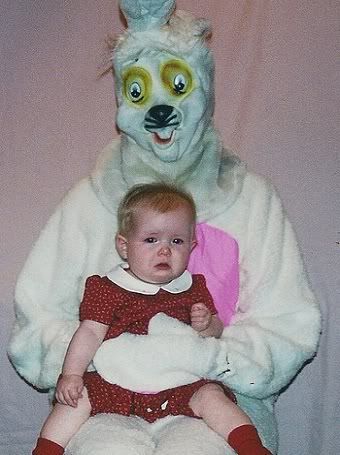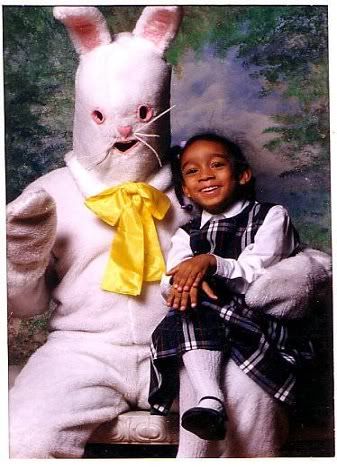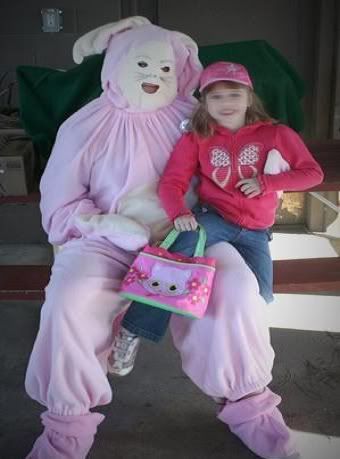 I leave you with a little short film from Drew Daywalt, the master of abbreviated terrors who seems to have a short film for every occasion. It's called The Easter Bunny Is Eating My Candy and if you weren't already creeped out proper by my above efforts, then Daywalt's more than got ya covered.
Happy Easter one and all!