When I think back on the last several years of theatrical genre cinema, one of the titles that comes immediately to mind is 2010's Splice. Though I didn't so much dig the direction it went in the latter half, Splice remains one of my favorite sci-fi/horror hybrids of recent years. One of my favorite things about the film? The absolutely precious baby version of Dren, the creature that Adrien Brody creates and then ends up fucking. Such a sweet little family tale, that movie is.
Uber toy company
Sideshow Collectibles
has been hard at work on creating a mini statue in honor of that very character of late, which they've given us small glimpses at throughout the course of the past several months. I'm happy to report that the baby Dren statue is as of today now available for pre-order. So let's take a look at some images of the finished product along with all the specs you need to know!!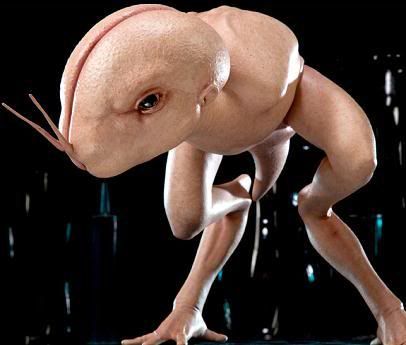 It's raining Dren, Hallelujah, it's raining Dren!!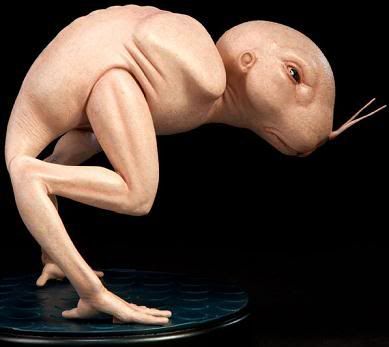 Crafted in a 1:1 scale, the polystone statue weighs around 8 pounds and stands 11" high, measuring 10" from head to tail. As you might imagine, given the incredibly high quality of the piece, the cost is a tad bit high at $200, but totally worth it if you're a fan of the film who's looking for a screen accurate replica of Dren. You're not gonna find anything better than this, believe me!
Sideshow's Dren will begin shipping in October of this year, and it can be
pre-ordered today from their website
, where you can also see more photos. If 200 bucks all in one shot is a bit too much for your bank account to handle, Sideshow offers payment plans of as low as $40 a month, so that's something to consider!
Something tells me this would look great next to
my plushy Dren.
Hm, ya know, my birthday
is
coming up...