... limited edition posters of both are being released by Mondo tomorrow!
If you're not familiar with
Mondo
, the long story short with them is that they're a fucking amazing company that continually puts out limited edition posters in tribute to some of the best movies out there, both new and old, which are done up by super talented artists from around the globe. Their posters, which are created to promote Alamo Drafthouse screenings of the films (Mondo is in fact an offshoot of the Drafthouse), are always very limited in quantity and always go up for sale at a totally random time on an announced date, making them both expensive and incredibly hard to get your hands on. Why? Because every time they put a poster up for sale, it sells out in mere minutes. And if you're not around a computer when they do announce that any given poster has been added to their webstore, you're obviously gonna miss out.
These three new posters, done up by
Phantom City Creative
, will be selling at some point tomorrow (Friday), with the time of sale not being announced until the time of sale begins. Check 'em out and then I'll fill you in on some details you need to know in order to ensure you don't miss out!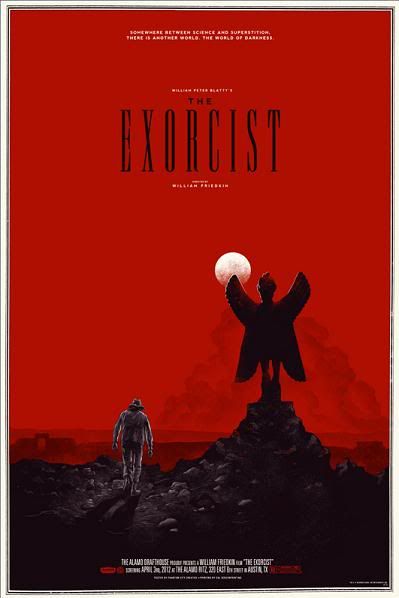 Limited to 245 pieces - $45
Limited to 75 pieces - $65
Honestly don't know how many of these will be printed or how much they'll go for. Asked Mondo on their Facebook page, but never got a reply. They're lucky I love them so much.
Again, all three of these go up for sale at an unannounced time tomorrow. The announcement will come on
Mondo's Twitter page
, so make sure you become a follower RIGHT NOW. And of course, make sure your smart phone is fully charged and keep checking it all day so you'll be one of the first to know when they're up for grabs. If you don't jump on these puppies right away, I can 100% guarantee you will miss out.