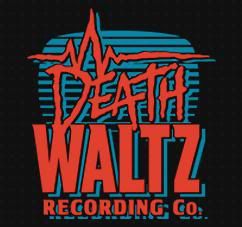 In the Freddy In Space dictionary, when you look up the word cool, you will find a list of various companies, movies, artists and other things that I absolutely can't get enough of. Tonight, I add a new entry to that list. And it goes by the name Death Waltz Recording Company.
The story of Death Waltz in a bloody little nutshell is that it's a UK based company started by Spencer Hickman, with the mission being to put out high end vinyl records of horror/cult soundtracks, complete with extensive liner notes from the composers/directors and incredible cover art from some of the best in the business. Cool? I sure as shit think so.
Being a relatively new company, there are currently only two soundtracks up for sale on their site, but they've got a whole bunch more soon coming down the pipeline. Let's take a look at two I think you're gonna need in your collection of cool shit!!
Zombi 2
This is the first time Fabio Frizzi's iconic soundtrack for Fulci's undead masterpiece has ever been released on vinyl, and it features liner notes from Frizzi himself, along with thoughts from Italian horror expert Stephen Thrower and
Graham Humphreys
, the artist who created the cover art. Whether you know Humphreys by name or not, I can be pretty certain of the fact that most people reading this currently have his art hanging in their bedroom, as he's the man responsible for the incredible theatrical posters for
Elm Street
's 1-5,
Evil Dead
&
Return of the Living Dead
.
This release is available in two different versions; a black vinyl, which comes with a poster and sells for 18 pounds ($29) or a limited edition red and clear splatter version, which comes with the poster and a double sided lithograph, which goes for 20 pounds ($32). The former currently has 70 left in stock, and the latter has a mere 4 remaining.
House of the Devil
This one isn't yet available for sale, but it will feature the entire score of the film, including the opening title music that wasn't included on the CD soundtrack. It comes with liner notes from composer Jeff Grace and features art by Tom '
Dude Designs
' Hodge, who created
that incredible art
for Ti West's
Innkeepers
, the one that everyone and their mother wishes was used as the DVD art of that film.
This one will also be available as a regular black vinyl with poster or a limited red and black swirled edition, with the poster and a signed lithograph by Hodge.

No release date is listed on the site, but it will be coming very soon.
Also coming soon are vinyl releases for The Living Dead At Manchester Morgue, The House By The Cemetery, Let The Right One In & Donnie Darko. The other one that is currently for sale on the site is Escape From New York, which comes with several tracks that didn't make it into the film.
Learn more about the company and their releases and grab yourself the ones you want (act quick!) over at
Death Waltz Recording Company
... one of my new personal favorite things on this planet!!