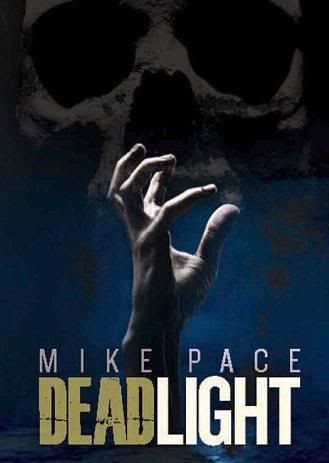 I always love to introduce new books to you folks and I feel the best way to do that is through giveaways, where I can actually get hard copies into your hands. Tonight, we've got a brand new book giveaway, and you've got four chances to have your name drawn out of a hat to win one!

The book is a recent release called
Dead Light
, a horror thriller by debuting author Mike Pace that has been described as "
CSI meets The Exorcist
." Not only do I have a plot description of the book for ya, but also check out a trailer that was cut together to give you an idea of the horrors you can expect when you open it up!
In the sleepy college town of Cumberton, MD, an old cemetery must be moved to make room for a new dormitory, and an ungodly Light, buried for centuries, escapes. A rash of gruesome student suicides rocks the town. Sheriff Estin Booker teams up with former Baltimore homicide detective Anna Tucci to investigate the deaths. What neither expects is to have all roads point to a 2000-year-old legend which, if true, could lead to the destruction of mankind.

Just as a little fascinating "it's a small world" bit of trivia before we proceed here, I must mention that the author of this book, Mike Pace, is actually the father of Ben Pace, the actor who played Doug in one of my favorite horror flicks, Behind The Mask : The Rise Of Leslie Vernon. How cool is that?!
If you want to win a copy of the book, simply leave a comment below with your e-mail address and a brief little sentence or two telling me why you want to dive head first into Dead Light. Convince me you're hungry to read it and a copy could very well soon find itself headed your way!

Deadline for entries is next Wednesday, June 6th at midnight. Good luck to all and remember; we're giving away four copies of the book here, so your odds aint looking so bad!
You can learn more about Mike Pace over at
his official website
, where you can even read an exclusive excerpt of the book!