One of the most continually exciting artists in the horror game is Nathan Thomas Milliner, whose artwork you likely know from HorrorHound Magazine, even though you may not recognize his name. And you will also likely soon find his art sitting on your DVD shelf, as he's the man who created the amazing cover arts for Scream Factory's upcoming
Halloween 2 & 3 DVD & Blu-ray releases
. Atkins commentary FTW.
One of Milliner's latest creations is a set of four
Monster Squad
art prints, which will be available at his booth later this month at Kentucky's
Fright Night Film Fest
. The prints, which envision a world where the film has been turned into a comic book series, will be 8"x10" and will be selling for a mere $5 a pop.
Check 'em out below!!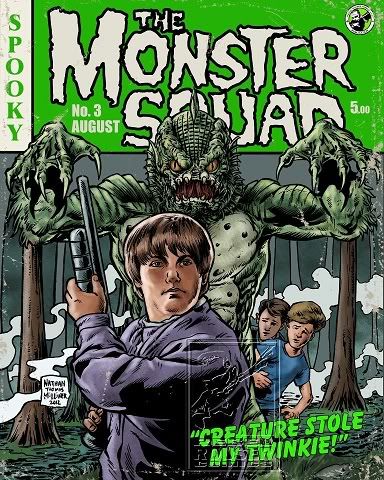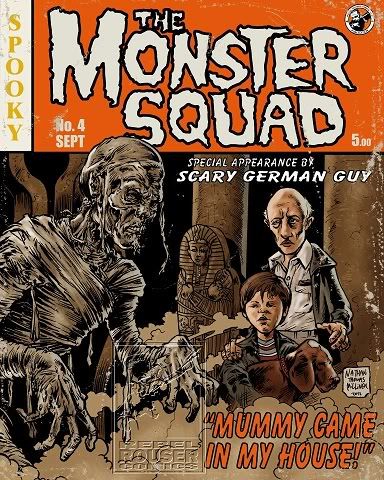 If only Monster Squad truly did get the comic book treatment. Sigh!