I admit it; I'm a DVD hoarder. Over the years I have amassed an incredibly impressive collection of DVDs, which is of course largely comprised of horror films. I don't even want to think about how much I've spent on all of them nor do I honestly even care. They are my pride and joy, a focal point of my home that I wouldn't give away for all the money in the world. There's simply nothing quite like having a veritable video rental shop in your own home, with hundreds upon hundreds of movies to pick and choose from, a little something for every mood you should ever find yourself in.
Naturally, as most DVD hoarders can probably relate to, my collection has a bunch of movies in it that I've never actually gotten around to watching. In fact, some are even still in their shrink wrap. I'm sure I'll get around to watching most of them at some point, but there they remain, untouched until the mood strikes me to sit down and pop them in.
Tonight, I've selected a mere 10 of those DVDs that I own, but have never actually watched. Let's take a look at the unseen gems I plucked from my collection, shall we?!
Yep, I've never seen When A Stranger Calls. I've seen the awful remake (sorry Lance!) and I've even seen the straight to TV sequel, When A Stranger Calls Back. But I have never seen the original. Shame on me, I know. As I recall, I did enjoy the sequel though, which was directed by the same dude who did the original.
This is one of the few beloved 80's slashers that I have never seen. I've owned it for a few years now, thanks to a friend who spotted it at a local 7-11 for super cheap and picked it up for me, but it remains unseen by these eyes. Totally didn't realize the guy who directed the original Cape Fear directed this, until I just IMDb'd it. Who knew!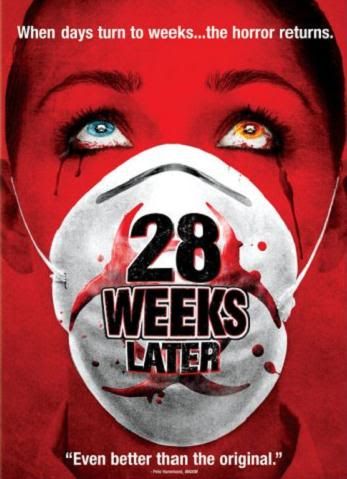 I've of course seen 28 Days Later, and of course am a big fan of it (who isn't?!), but I avoided this sequel after hearing nothing but bad things about it. I don't generally like to write off movies based on what other people are saying about them but hey, sometimes it affects what you devote your precious movie watching time to. I'll get around to it eventually. And who knows, maybe I'll like it more than most seem to. I can only hope!
I'm not even sure what this is, but I was sent the DVD as a screener about a year or so ago, and I never even took it out of the shrink wrap. I don't know if it's hardcore porn or what, but it appears to be some sort of monster filled skin flick from the 80's. Why I've never popped it in is actually kinda baffling to me, given my penchant for perverse cinema.
I went through a period where I was big time into the Syfy mega monster cheese fests, and I pretty much bought all of them on DVD for super cheap either used on Amazon or at Target. Hell, there were even a couple months there where I had myself a little event I called 'Creature Feature Thursdays', where I'd get drunk and watch one per week. The wife loved that, as you can imagine. This is one I didn't get around to watching before my Creature Feature Thursdays came to an end, when I decided I had enough of this crap. Poor David Carradine. Not only going out the way he did, but going out with this film as one of the last on his resume. For shame.
I love me some Fulci, so this is another one that I'm surprised I've yet to watch. I'm not gonna pretend Fulci's movies are great or anything, but they tend to be worth the time put into them, if only for the incredible gore scenes he had a penchant for filming. OK. Lay it on me. How much horror cred do I lose for not seeing this one?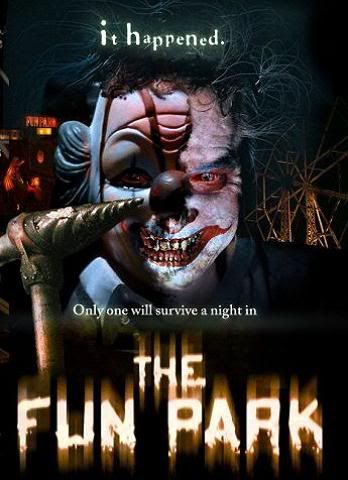 Horror movies set in carnivals just do it for me, even though most (if not all) of them are total garbage. I picked this up dirt cheap at Hollywood Video in Georgia when it was going out of business, a sale which is responsible for many gems in my collection. I'm sure this sucks, but I do find myself contemplating watching it at least once a month. That counts for something, no?
The reason I bought this made for TV remake of Carrie is because I am a huge fan of Angela Bettis, who I find to be one of the most precious and captivating women ever to grace God's green earth. I went through a phase where I pretty much bought every movie she was ever in, but this one never made its way out of the case.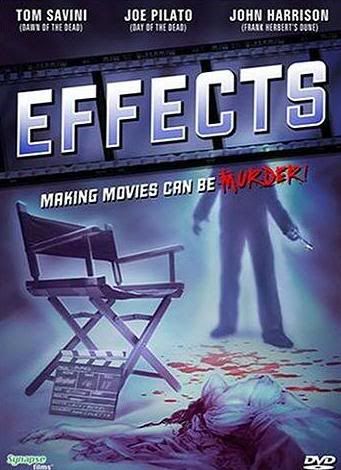 I believe I bought this at the Synapse Films table at my very first horror convention, Maryland's HorrorFind Weekend back in 2008. Or 2007. Somewhere around there. As I recall, I bought it to get signed by Tom Savini, but never got around to doing that. He was probably being a jerk or something. Anyway. This seems like the kinda meta horror movie within a horror movie that'd be right up my alley, so I should probably get around to watching it already.
I tell ya, about once every couple months, the idea pops into my head to finally get around to devoting time to watching all the Stephen King mini-series' that I've skipped out on for so long. It always seems like a great idea, and I get all excited by the thought, but then I never fulfill my promise to myself. I admit that I'm an instant gratification kinda guy, and that my attention span is too short to spread a movie out over the course of a couple days, but I know that I would dig some of these mini-series', so I've always been kinda bummed that I haven't watched many of them. I kinda get turned off by any horror flick that runs for more than an hour and a half, so I guess I'm just a lazy fuck when it comes to watching movies. And reading books. Which is probably why I prefer movies. Cause you get in and out quicker. So a four plus hour movie kinda defeats the purpose for me. But seriously. I need to watch this. And Storm Of The Century (which I also own). And all the others.
So then. Your turn. What horror DVDs do you own that you've yet to watch? Leave a comment and let me know!